Google Now adds Field Trip for serendipitous local insights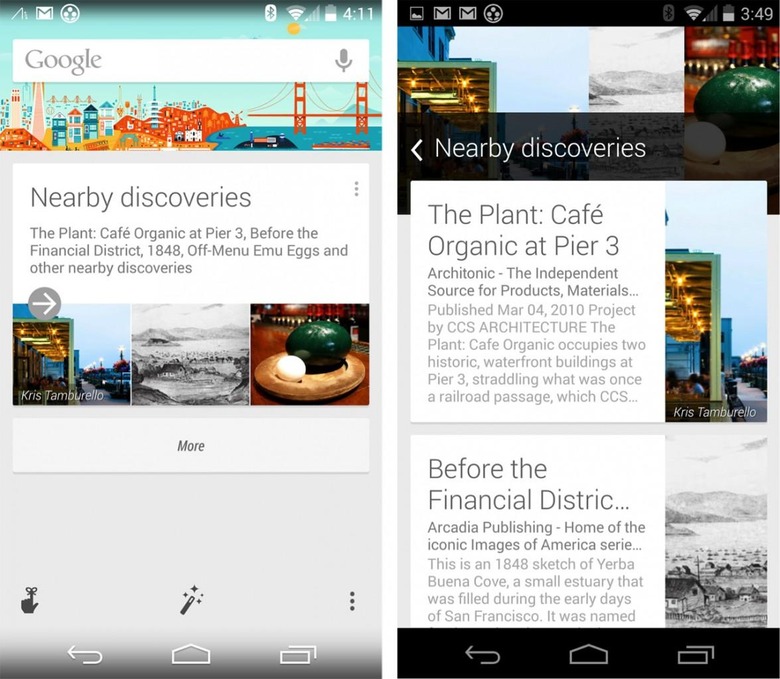 Google is baking its Field Trip app into Google Now, pushing serendipitous local information to Android users as they travel. First released back in 2012, Field Trip uses geo-location to surface art and architecture facts, local history, restaurant recommendations, and other tidbits.
The app – developed by Google's Niantic Labs, which is also responsible for Ingress, the location-based mobile game – was initially released for Android, though an iOS version arrived in March of last year.
Its ad-hoc results were perhaps best served up by Google Glass integration, however, which debuted a year ago. In theory it was the perfect fit – information cards popping into your eyeline as you move around a new location, or even giving you greater insight into an area you thought you knew – but Glass' high price meant users were minimal.
Baking Field Trip into Google Now, however, promises to expand its reach to a far greater audience. As of today, results from Google and its 200+ partners will begin to quietly slot into the Now page on Android devices, suggesting restaurants or photogenic scenes, or giving details on local history.
There's no word on when iPhone users might get such insights in the Google Now functionality that's part of the standalone Google app for iOS, though the Field Trip app itself is still available for the platform.