Google moved: IMAX VR to AR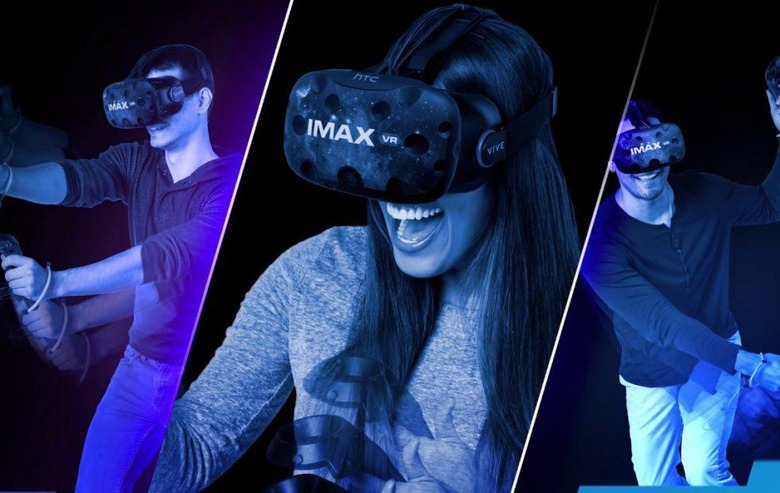 Google made a switch from virtual reality to augmented reality in an apparent hardware-focused move in late 2017. The move was made public this week in a behind-the-scenes confirmation of a cancellation of an IMAX VR project announced previously. Google and IMAX announced a collaboration on a VR camera back in May of 2016 – all that appears to be over right this minute.
Google and IMAX initially announced their IMAX VR camera at Google IO 2016. "IMAX is known everywhere for their incredible immersive cinematography and sound," said Clay Bavor, VP, Virtual Reality at Google, "and we're delighted to have them contribute their decades of experience in cameras and content to the Jump platform." You can read more about the launch of JUMP back in our initial Google JUMP feature from Google IO 2015.
The pausing of the project apparently went down near the tail end of the year 2017. Speaking with Variety this week, an IMAX official suggested that Google and IMAX put a (perhaps temporary) pause on the project as they re-accessed the reality of the situation. According to an anonymous source speaking with Variety, Google "pulled the plug as part of an apparent shift of focus towards augmented reality" late last year.
At the same time, IMAX VR remains active. Have a peek at the Los Angeles IMAX VR theater to see what they're all about.
This might well be good news for those citizens of the augmented reality universe. Apple's focus on Augmented Reality with their iPhone X line brought the hype when it was first announced in 2017. Since then, Google's ramping up of similar AR-focused efforts made for at least a little bit of a competitive marketplace in general for augmented reality apps.
But the move away from virtual reality on the part of Google isn't going to be looked upon kindly by those that dedicated time and effort in Google's various VR initiatives. Consider the Google Light Fields in VR announced this March. Think too about that VR OLED we heard about that same month – it looked so radical in May. What happened since then?
Those that've purchase the Daydream View for their Pixel (or other Android VR-capable device) – did you get your money's worth? How about if you got the Daydream View during its most recent fire sale. Was it worth it, assuming Google might've made it's last push in the VR realm?