Google's new OLED VR display sounds intense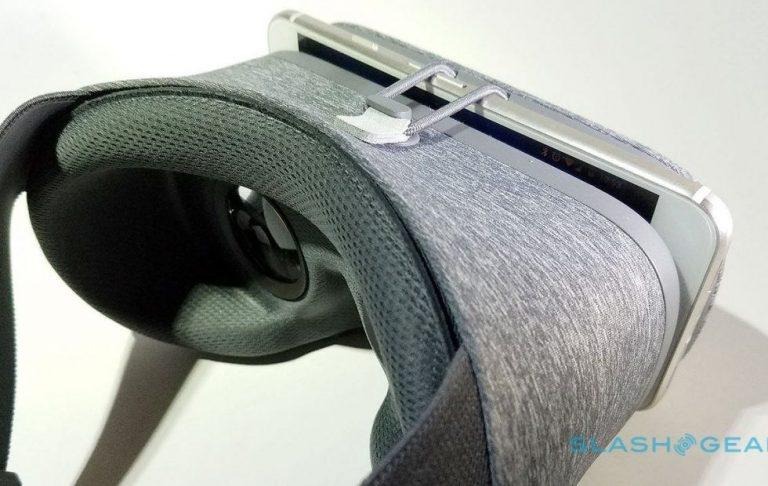 Between Google Cardboard and Daydream VR, Google has done a pretty good job at making a splash in the entry-level virtual reality market. These days, however, it might looking at developing VR technology that's on the higher end of the spectrum. Though we don't have many details at the moment, it seems that Google is getting ready to demo a new VR display sporting some very impressive specifications.
The freshly-published session list for Display Week 2018, which is taking place in Los Angeles at the end of May, lists Google as one of the demonstrators during the show. In its presentation, Google will show off a new 4.3-inch, 120Hz display that clocks in at a whopping 1443 pixels per inch. That pixel density is quite a bit more than we usually see in VR displays, so this could represent a big jump in technology for virtual reality.
We don't know who Google worked with on this display, but OLED-Info points out that both Samsung Display and LG Display have been working on OLED VR-ready displays lately. Samsung Display specifically has been working to improve the pixel density of its OLED displays, while Google's recent partnership with LG could have easily resulted in experiments with pixel density.
Whoever Google's partner is, it sounds like they've landed at something impressive with this new display. Will we ever see it feature in a VR headset? That's the big question, as Google will only be demoing the display itself at SID 2018. Even if the demo is successful, this could just be the first of many iterations on the road to making a VR display with this kind of pixel density.
Time will ultimately tell here, but for now, we'll look forward to Google's demo at Display Week on May 22. The entry in Display Week's session list says that the 18MP display was developed with high field of view and high acuity in mind, so it may not be much longer before we see a Google-branded competitor to HTC VIVE and Oculus Rift. Stay tuned.