Daydream View just went on fire sale: Pixel 3 incoming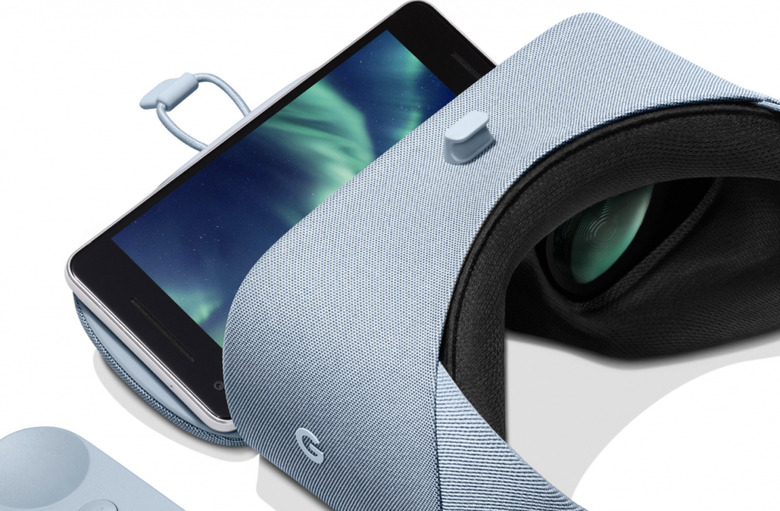 This afternoon Verizon put the Google Daydream View VR headset on super-sale. Instead of around $100 USD, the headset was sent on down to a cool $30. At prices that low, we must assume there's a good reason for moving stock. That reason is quite likely the appearance of a new Daydream View VR headset to roll successfully with the Google Pixel 3 and Google Pixel 3 XL, tipped for reveal this October.
There is one reason I'd suspect Verizon wasn't trying to get rid of all their Daydream View headsets as fast as possible. The Charcoal model is on sale this afternoon, that's true. But the Fog version and the Coral version of the headset remain their original, standard price. That's a full $100 USD.
Verizon also still has the original Google Daydream View from 2016 on sale in their store. Almost as if they've got more stock than they know what to do with. The original DayDream View is still up for sale at Verizon online for $80 USD. That's still the best unit to get for the original Pixel, if you want a nice fit.
More phones than just the Google Pixel work with Daydream – and with the Daydream View. The full list includes at least the Google Pixel, Pixel XL, Pixel 2, Pixel 2 XL, Galaxy S9, S9 Plus, S8, S8 Plus, ZenFone AR from ASUS, LG V30, Galaxy Note 8, Moto Z2 Force, Axon 7 from ZTE, Motorola Moto Z, Moto Z Force, Huawei Mate 9 Pro, and the Porsche Design Mate 9. That's not the FULL full list for all VR-ready smartphones, but it is the full list Google's got listed as compatible with the Daydream View VR headset.
Have a peek at the timeline below for more information on the Daydream View headset, and stick around for more Pixel 3 action coming at you very soon. We'll have the full lowdown as quick as possible!