Google Maps "search nearby" feature re-added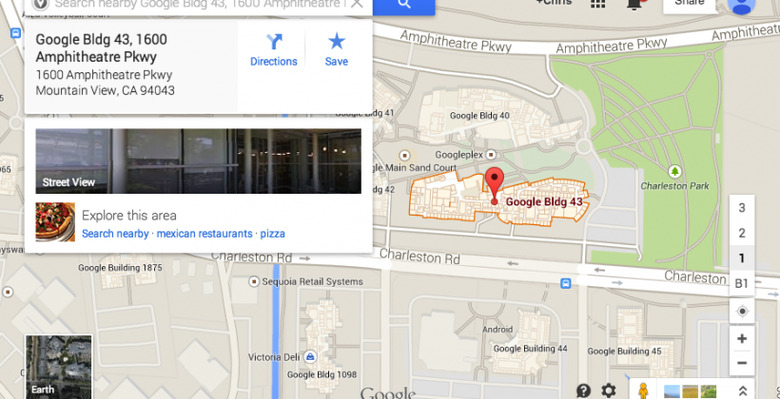 Google has returned the much-missed "Search nearby" feature to Google Maps, restoring the ability to search for nearby points-of-interest and businesses around a location on the map. Quietly added back and announced earlier today – though overshadowed by Google's Pokemon hunt on Google Maps for April Fools' Day – the feature is again available from the drop-down search result menu.
"Search nearby" disappeared after Google launched the redesigned Google Maps, which officially rolled out to all users in mid-February. Although the new version includes better integration of search results, smarter route navigation, and easier access to galleries and 3D imagery of POIs, it also shuffled around the UI and hid some previously obvious features.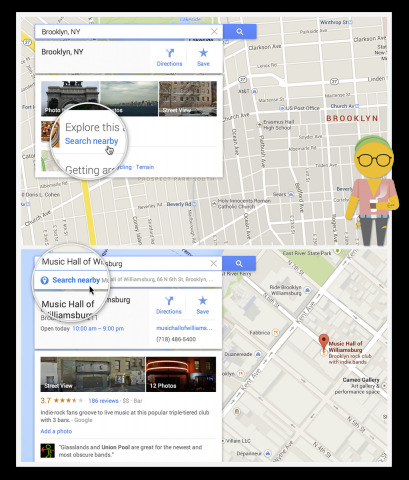 Although the same sort of localized search functionality was still available, simply by doing a follow-up search, the results were often mixed. Sometimes Google Maps could significantly change the zoom level, with the ensuing locations spread some distance from the original point, for instance.
While a small change, it's likely to be a significant one for keen Google Maps users, particularly those who signed up to the redesign preview in mid-2013 and have lost "Search nearby" ever since.
Google has been busy today for April Fools' Day, with its various teams each bringing out different joke features like Chromecast for Squirrels and Google Magic Hand. We've got a full wrap of all the spoofs in our April Fools' round-up.
VIA SearchEngineLand
SOURCE Google