New Google Maps exits preview with features for all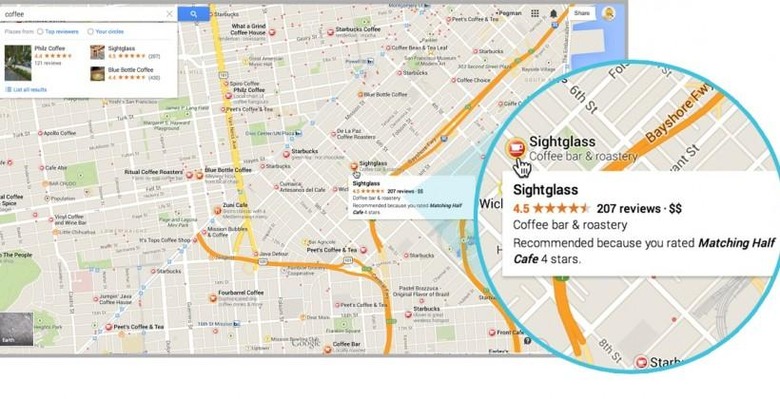 Google is bringing its latest version of Google Maps out of beta and pushing it to the public, with better integration of search results, smarter route navigation, and easier access to galleries and 3D imagery of points-of-interest. The new version was previewed last year, first as a closed beta and then opened up to those feeling experimental.
Now, Google says, it will be the default Maps interface. There are several new features that those familiar with the old version may find surprising, including search results embedded right into the map itself rather than relegated to a sidebar.
Those results also include more than just the business name, with star ratings, reviews, a price guide, and reasons for particular recommendations based on your previous search history, all in the floating pop-up.
As for navigation, that now includes real-time traffic reports and previews of the destination using Street View graphics, useful if you've never seen where you're headed. Different routes – whether car, bike, public transportation, or pedestrian – are all shown, complete with time estimates, on the same screen, to make picking between them more straightforward.
Google used crowdsourced traffic data from its Waze acquisition to improve its congestion feedback, much as we saw added to the iOS and Android Google Maps apps last year.
Street View and other in-Maps media has also been boosted, with a new gallery carousel for notable landmarks and other points-of-interest.
The switch from tile- to vector-based graphics should mean faster load-times and smoother scrolling, all powered by WebGL. That will demand a reasonably fast computer, of course, which may cause a few headaches for some, though there's also an option (off by default) to force Google Maps into a less taxing mode.
The new Google Maps view will be rolled out as the default over the coming weeks, Google says.