Google IO 2012: Project Glass wrap-up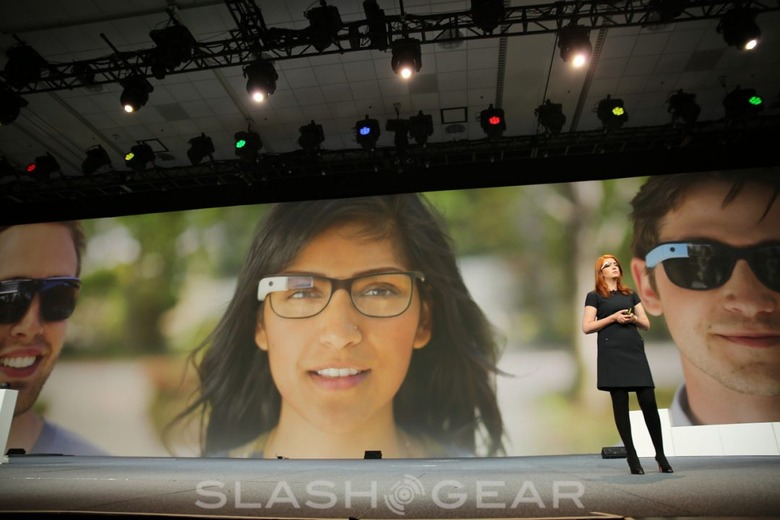 Make no mistake, Project Glass dominated the Google IO 2012 keynote, with a blockbuster entrance worthy of a James Bond film, and the shock news that the wearable is actually up for preorder. Google's Sergey Brin interrupted the presentation with news that Glass-wearing skydivers were floating in a blimp above the Moscone Center, and would be jumping down while live-streaming through a Google+ Hangout. Check out the must-see video after the cut!
The skydivers were met by stunt bike riders, who passed a Project Glass unit to abseilers, who handed it to more bikers that delivered it to Brin on-stage. He then called up some friends from the Glass development team to flesh out Google's vision for the headset, in what was increasingly sounding like a sales pitch.
That suspicion proved well-founded in fact, when Brin revealed that Google would be taking preorders for the Project Glass Explorer Edition at IO this week. Available for $1,500 and expected to ship in early 2013, the headset doesn't come cheap but already developers are flocking to sign up.
Of course, no Google keynote would be complete without a little anti-Apple snark, and it was left to Project Glass to highlight quite how much better looking at data in a natural way out of the corner of your eye is, compared to stabbing frantically at a tiny phone screen.