Google Glass prescription frames appear at Google I/O [UPDATE]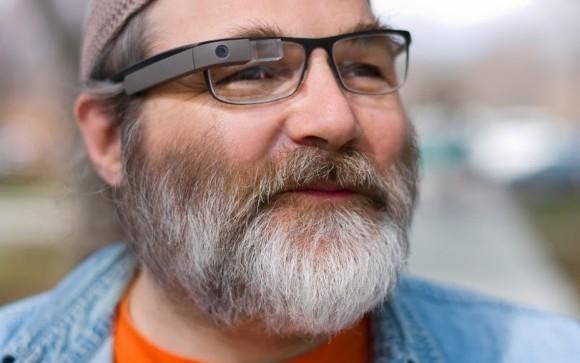 We've heard several times that Google Glass would be available for those with actual prescription glasses, but details have been a bit slim regarding this. However, during Google I/O this week, prescription Google Glass frames have indeed been spotted on the heads of several Google employees, but it's said they're still in the prototype phase of development.
A couple of Googlers were spotted roaming around the floor at Moscone over the week, but from the photos at hand, it looks like Google only has one type of prescription frame that's out and about, which looks to be the same frame seen in the image above. It's not said if Google will make multiple frames available, but we wouldn't be surprised if they offered several different generic options.
UPDATE: We've got a few photos of our own – have a peek at the bits and pieces, courtesy of the lead Industrial Designer for Glass, Isabelle Olsson.
As for how the prescription version works, it seems that the Google Glass hardware itself can't be removed from the frames, which means they probably won't be your main pair of glasses, unless you plan on wearing Google Glass all the time, but that will sooner or later be impossible, as there are already many places that you won't be able to wear Glass.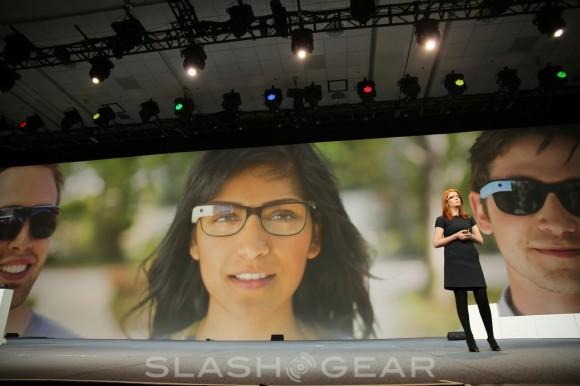 Secondly, just like the regular frames of Google Glass, prescription frames won't be able to fold up like a traditional pair of glasses, making it difficult to store them somewhere conveniently if you need to take them off in certain situations. However, this information is slightly different from what the company said back in March, where the Glass design would be "modular," meaning that you could attach glass to any (or most) pair of glasses or sunglasses. The "modular" word was also thrown around during a Google I/O session this week.
Then again, you'll obviously still be able to get custom lenses to fit into prescription Google Glass, so if you don't happen to like any of the frames that Google will release, you'll at least be able to get the right lenses fitted into them. Now, if only we could get better-looking detachable sunglasses for Google Glass, it'd be perfect.