Google doubles-down on WiFi as Apple eyes the exits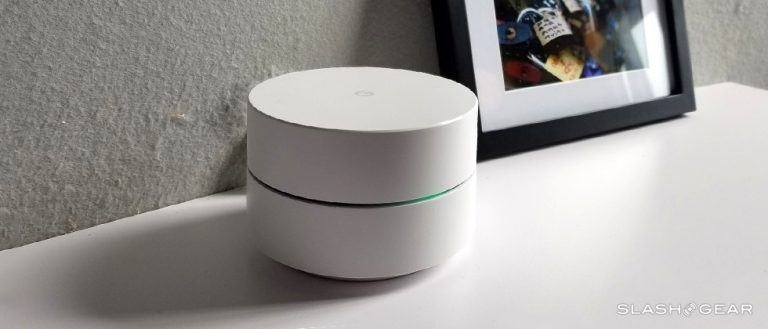 Google's new home networking system, Google WiFi, may not be actually out juggling internet packets in users homes yet, but that hasn't stopped the company from declaring a premature mesh victory. Announced in early October, the cylindrical router doesn't just aim to replicate what the existing OnHub does, but goes beyond it by allowing multiple units to work together. It's called mesh networking and, while Google isn't the first company to attempt it in the home, the search giant is claiming to be best at it.
As a single unit, Google WiFi works much as a regular router does: sharing out a single internet connection with multiple wirelessly-connected devices, whether they be your smartphone, laptop, smart TV, games console, or something else. The mesh aspect comes in when two or more Google WiFi boxes are combined. Then, they identify as a single network, with clients wirelessly connecting to whichever is closest.
The upshot is that those with large properties – or places that are less conducive to wireless networks in general, through having concrete walls or being spread over several levels, for instance – can extend coverage without having to run physical ethernet cables. There's no worry about roaming between hotspots with different SSID names or having to manually choose the router with the strongest signal. If you have three or more Google WiFi units, network traffic automatically takes the most efficient path between routers.
It's clever, but it's not Google's idea. Indeed, several other firms offer home mesh networking. Eero and Luma are probably the best known, and though Google WiFi still isn't the wild yet – individual units are up for preorder at $129 each or $299 for three – that hasn't stopped the company from going on the offensive early.
It sent out a set of units to testing firm Allion USA, which installed them – along with Eero and Luma – in a 3,000 square foot home spread over two floors, then tested throughput speeds with a MacBook Air. As Google probably hoped, performance of Google WiFi turned out to be best, though it's worth noting that it's not by a consistent degree. In short, the nature of your building, the position of your router(s), and the place you're using a device could have a more significant impact than the specific router hardware you're using.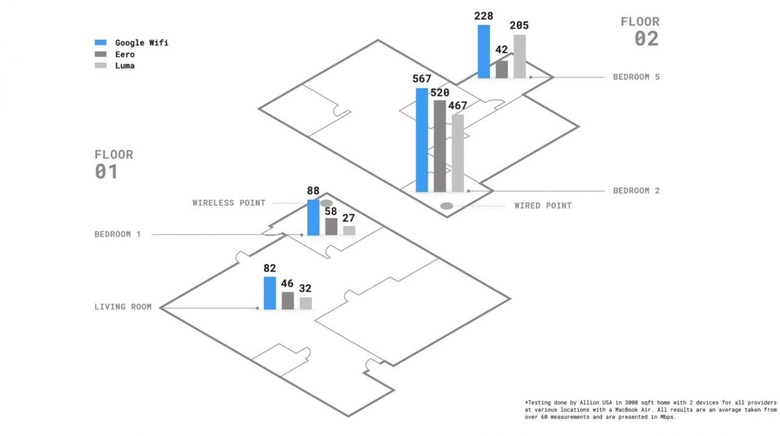 Luma and Eero are yet to comment specifically on the results of the testing, but they're unlikely to take Google's challenge lying down. In fact, Eero pre-empted Google WiFi's arrival with a firmware update last week promising boosted speeds, among other things. Dubbed TrueMesh, it could as much as double throughput, Eero suggests. It's unclear whether Allion's testing was done with this latest Eero firmware or an older version.
Meanwhile, according to the latest leaks from inside Cupertino, Apple is headed in the opposite direction. It's looking increasingly likely that the current AirPort Extreme, AirPort Express, and AirPort Time Capsule range of routers and network-attached storage won't ever see a refresh. Untouched since 2013, the wireless line-up had begun to look sluggish compared to the latest 802.11ac hardware from more traditional networking companies like Belkin, D-Link, and Netgear.
Networking has undoubtedly been a minor point in Apple's portfolio for some time now. The company doesn't break out individual router sales, instead lumping them into the nebulous "Other" category that includes Apple Watch, Apple TV, Beats products, iPod, and Apple-branded and third-party accessories for its financial reporting. What we do know is that "Other" products only contributed 5-percent to Apple's revenues in the most recent period.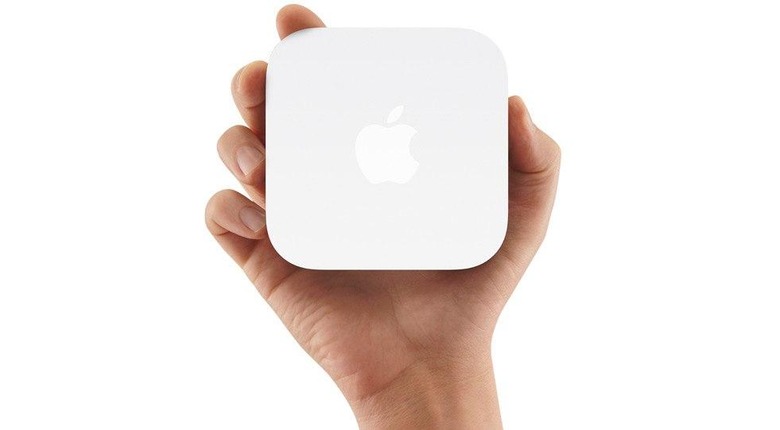 Although Apple is yet to comment on the rumors, it's not hard to see that ditching networking hardware would make a lot of sense for the firm. Investing into routers and other such products made sense back when the segment as a whole was less mature. After all, it allowed Apple to refine the user-experience of getting several of its devices online, not to mention push its vision of high-speed wireless as it moved away from physical connections and cables.
Since then, though, wireless has been embraced more thoroughly and consistently. 802.11ac routers are commonplace, even from cable internet providers, and the UX of getting online is far more broadly understood. Apple, which made almost three times as much from services – which includes iCloud and Apple Music streaming – as it did from the "Other" category in the last quarter, can instead focus on what those high-speed connections are used for.
NOW READ: What you need to know about Google WiFi
Google, though it has hardware like Pixel smartphones and Chromebook notebooks, has a vested interest in increasing the speed at which online services are experienced around the home. After all, its business is based on search and other cloud-based products. If they can be consumed more readily, that raises overall user-experience.
We'll need to try out Google WiFi ourselves to see if this third-party testing holds true in other environments, but there's no denying that we've moved beyond prioritizing just speed and into more consistent service wherever we end up with our wireless devices. Google WiFi is set to ship on December 5, according to the company.
MORE Google