Good News: Tesla Finished Designing The Model 3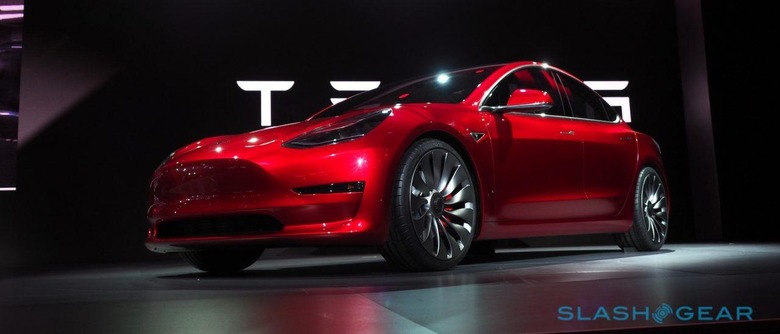 Tesla finalized the design of the hotly-anticipated Model 3 two weeks ago, Elon Musk has confirmed, though exactly what the more affordable electric car looks like remains to be seen. The outspoken chief executive of the EV firm revealed the milestone during tours of Telsa's first Gigafactory, a vast facility in Nevada where, eventually, the company will make its li-ion batteries.
Those batteries will be used not only in electric cars, including the upcoming Model 3 and the existing Model S sedan and Model X SUV, but in Tesla's range of home and enterprise batteries.
Dubbed Tesla Powerwall, the battery systems are intended to be used by homeowners and businesses with some form of eco-friendly power generation, such as solar panels, wind turbines, or hydroelectric. That way, excess power can be stored and used when demand is greater than the systems can provide.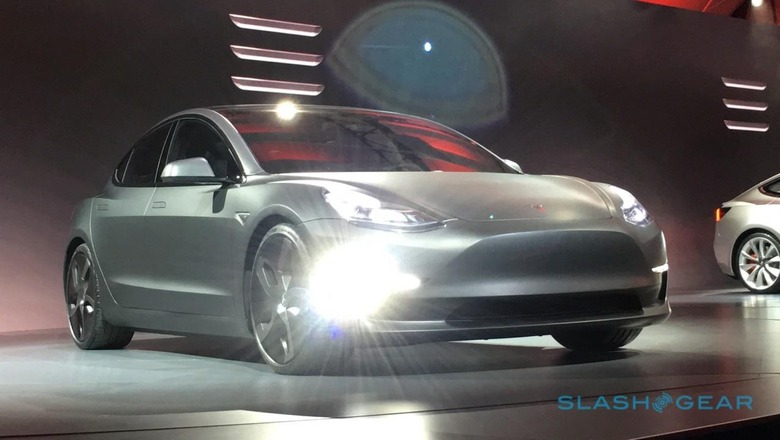 Tesla fans, though, are most excited about the Model 3. The automaker revealed the car in prototype form back in March of this year, a smaller vehicle but with obvious design links to Tesla's other two in-production cars.
However, the company was clear at the time that the designs we were seeing – and, indeed, had an opportunity to out – weren't finalized. In fact, there were noticeable variations between each of the handful of prototypes Tesla showed, ranging from different doorhandles to more significant styling elements.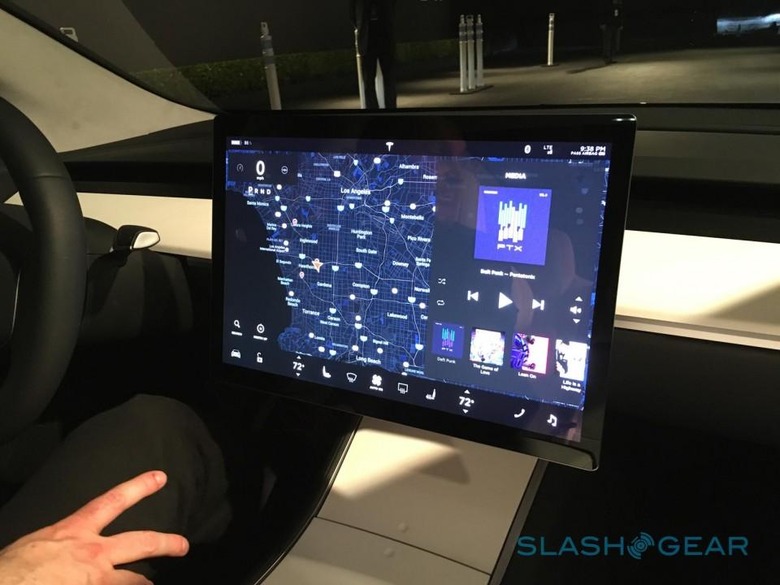 The interior was, Tesla warned, the place where the most changes were likely to take place before the Model 3 makes its showroom debut late in 2017. In the prototype cars, it featured an almost spartan dashboard atop which a large touchscreen sprouted.
That 15-inch display served not only as the driver's information binnacle, with speed and other status indicators pushed to one corner of the screen, but as a hub for navigation, multimedia, and more.
Tesla's final design "feels like a spaceship," Musk teased months ago, but it's only within the past fortnight that the designers have set down their pens and graphics tablets so that production can begin.
NOW READ: I tried Model 3: This is what you need to know
It's about time, too, as demand for the Model 3 has exceeded all expectations. Tesla's pre-order list exceeded 400,000 cars by the end of April, and even though not every reservation is likely to convert to an actual sale, it's enough for Tesla to increase its production goals in an attempt to keep up with interest.
VIA Bloomberg