GM slashes ELR and Spark EV to regen green auto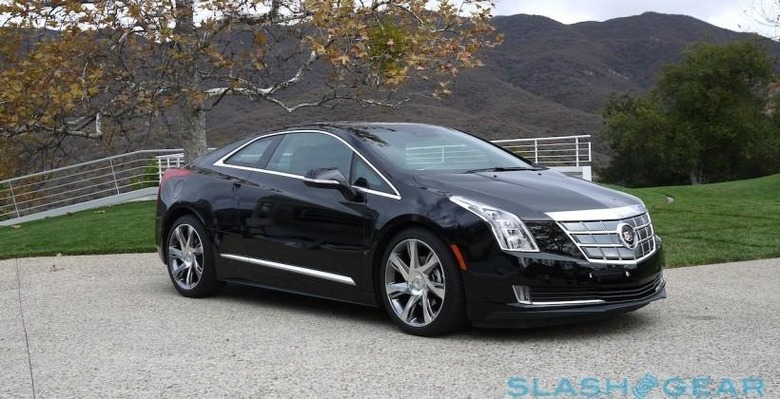 GM is slashing EV and hybrid car pricing at both the budget and luxury ends of the spectrum, as it attempts to spur last-gasp sales while new models are readied. At the fancy end of the scale, Cadillac has made further reductions on its distinctive but little-loved ELR hybrid coupe, a car which has struggled to find buyers since its debut two years ago. Meanwhile, down at the compact level, Chevrolet is dropping Spark EV pricing in an attempt to get more drivers into its all-electric city car.
The 2016 Spark EV will have a sticker price of $25,995. Through a combination of federal subsidies, tax breaks, and dealership promotions available in three different states, however, Chevy says it could be as low as $14,995.
Altogether, it's a drop of around 6-percent compared to the 2015 Spark EV. 2016 model year cars are due to show up on forecourts midway through the year.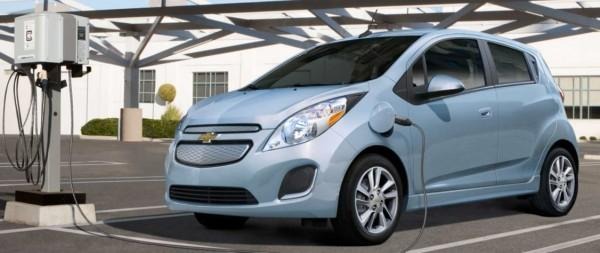 As for Cadillac, it's ramping up even more aggressive cost cutting. The ELR launched in 2013 with a hefty $76k price tag as GM's luxury arm attempted to take on Tesla with its range-extended hybrid.
Though initial reviews were fairly positive, sales proved tougher to acquire. GM dealerships resorted to huge discounts, but even trimming tens of thousands off failed to ignite significant interest.
For the 2016 ELR, Cadillac is hoping a one-two punch of more power and less price will add up to sales. Cuts of around $9k bring the sticker pre-subsidies to $65,995, though once the federal credits take affect, that can come down to $58,495.
Meanwhile Cadillac is also adding a Performance Package option to the spec sheet – with bigger, 20-inch wheels for more grip, retuned steering and suspension, and stronger brakes – in an attempt to bring out more of the coupe's sporting personality.
GM froze ELR production and skipped the 2015 model year altogether, arguing it needed to ready its facilities for the new CT6 sedan among other things. However, a quick scan of car listings suggests plenty of dealers still have brand new 2014 ELR on the lot with pricing from around $50k.
Meanwhile, whether the ELR will live on in its current form remains to be seen, with suggestions that, although GM isn't giving up on the idea of a hybrid Cadillac, it may well opt to dress the technology in a different body style.
Chevrolet has already shown off its Bolt EV concept which will spawn a production model in 2016. A segment up from the Spark EV, it promises more flexibility and greater range than the smaller car.