Chevrolet may have insisted the Bolt EV was a concept when it pulled the wraps off the compact car in Detroit last month, but according to new rumors we won't have that long to wait for a production version. Slotting in underneath the Chevy Volt in both size and range, the concept was designed, according to GM president Mary Barra, to satisfy markets outside of just California, which has been the most enthusiastic to embrace electric and hybrid technology so far. Now, new rumors say production is likely to kick off late next year.
GM is yet to say anything about production plans, but sources in the company's supply chain have let slip a late-2016 timescale to Reuters.
According to the insiders, GM will be using an "underused small-car plant", the existing Orion Township facility north of Detroit. Initial production expectations are around 25,000 to 30,000 cars per year.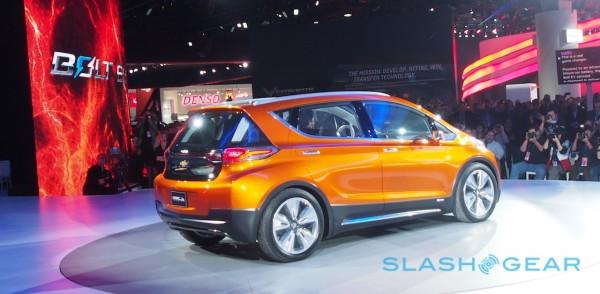 Striking in its bright metallic orange paint-job, the Bolt's primary focus is to make electric drive technology more mainstream. Part of that is assuaging range anxiety, and so the EV apparently manages around 200 miles.
To deliver that, Chevrolet's engineers turned to lashings of aluminum, magnesium, and carbon fiber so as to keep the weight down.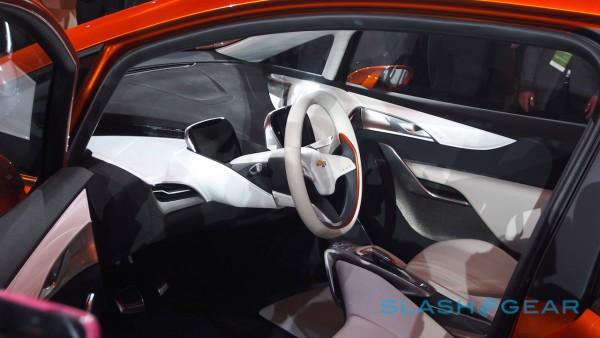 Likely to be first in the firing line for the production model is the tech-soaked interior, or at least some of the more outlandish components and trims. Chevrolet equipped the Bolt with minimal physical controls and several touchscreens and touch-sensitive panels instead, though hitting the $30,000 target price will probably require more traditional interfaces.
Still, we won't argue with a more affordable EV option, particularly as more attention gets paid to the segment courtesy of Tesla's Model III.
SOURCE Reuters