2014 Cadillac ELR priced up (and pitched right at Tesla)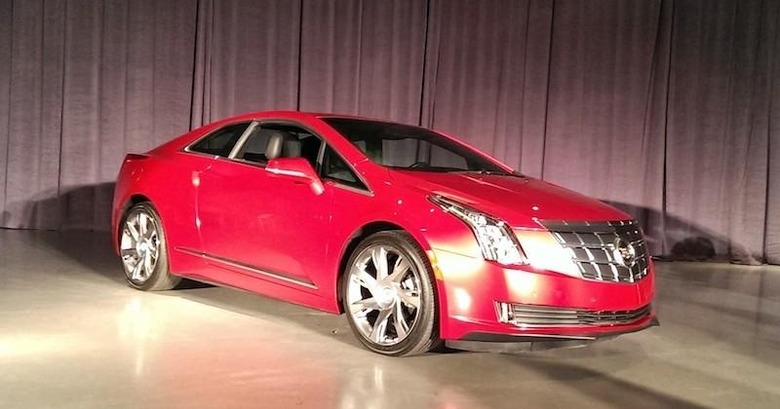 GM has announced pricing for the 2014 Cadillac ELR, the company's luxury extended-range hybrid coupe, and despite the similarities to the Volt under the bodywork, the eco-Caddy certainly won't be cheap. The two-door will have a sticker price of $75,995 including destination charge when it hits forecourts in January 2014, excluding tax and other fees, but GM points out that tax credits of up to $7,500 could bring that down to $68,495.
Buyers will get access to their own "ELR Concierge Representative" GM says, for personalized assistance on things like battery care, home charging, servicing, and any updates. The car will also get the same Cadillac Shield aftersales support that the marque's more traditionally powered models have, including remote vehicle diagnostics and roadside assistance.
Nonetheless, it's an expensive proposition, and makes the ELR almost twice the price of Cadillac's regular CTS coupe. GM will include an eight year/100,000 mile battery and propulsion system warranty, and a four year/50,000 bumper-to-bumper limited warranty.
Standard specs include CUE with its 8-inch touchscreen dashboard, collision alert, lane-departure warning, and lashings of leather, wood, and chrome. You even get a motorized cup-holder cover in the center console, though whether that's something hybrid buyers really need is questionable.
The ELR's real appeal is in its combination of electric and gas drive, and the unusual "Regen on Demand" paddle-shifter system. Cadillac pairs a 16.5 kWh li-ion pack that drives the electric motors with a 1.4-liter gas engine, the latter never actually driving the wheels but instead working to recharge the battery while on the move. With it, Cadillac says, drivers will get around 300 miles, though on battery power alone that drops to around 35 highway miles with an estimated 82 MPGe.
What makes it interesting is how Cadillac has repurposed the paddle-shifters that might normally flick through the gearbox. Since the ELR uses a continuous variable transmission instead, the wheel mounted controls instead adjust how aggressive the regenerative breaking system is, mimicking engine-breaking in the process.
Even with all that, it remains to be seen whether Cadillac's premium-priced ELR will find favor on the market in the same way that, say, Tesla has. GM has already confirmed it will drop the sticker price of the 2014 Volt by around 13-percent in an attempt to stimulate stalling sales, and the company isn't the only one to have issues finding sufficient buyers for its eco-friendly cars.