GM just gave Android Automotive OS its biggest partner yet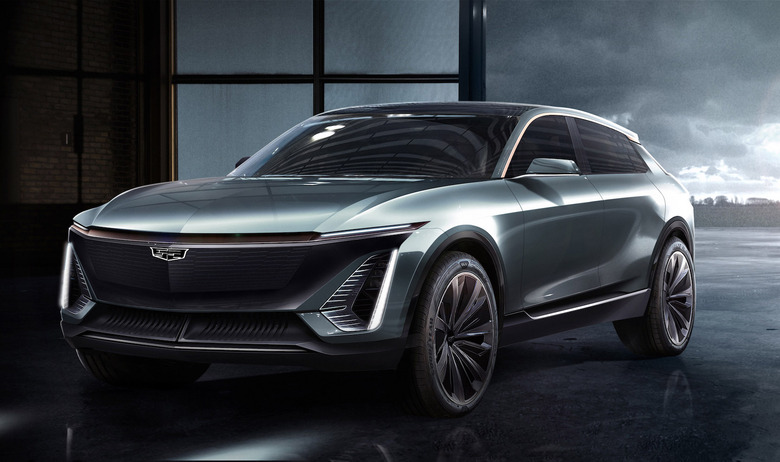 Google has another car win under its belt, with General Motors announcing that it plans to move its infotainment system to Android Automotive OS. The deal will see GM-brand cars switch to the embedded Android system from 2021, one of the biggest names to adopt the system.
Android Automotive OS is set to debut on a production vehicle next year, when the Polestar 2 all-electric car debuts. Polestar sibling Volvo also plans to use the platform, and Audi has said that it too will eventually be using it for its infotainment.
GM, though, is on another level when it comes to vehicle sales. With marques like Chevrolet, Cadillac, GMC, and Buick under its umbrella, that's a huge potential audience for Android Automotive OS to be exposed to. They'll get features like the Google Assistant and Google Maps, but arguably more important are Android Automotive OS' deep integrations with the vehicle itself.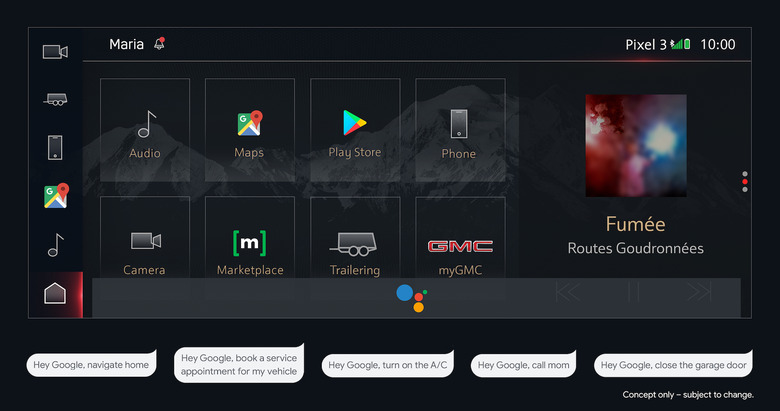 Android Auto – like Apple CarPlay – has been available for some years now on GM vehicles. Indeed, the automaker was among the first to push standardization of the smartphone projection system across its ranges, figuring that buyers of every type of car or truck would probably want to plug in their phones. However those projection systems are basically a remote interface for the smartphone.
In contrast, Android Automotive OS is a version of Android running on the car's own systems, and customized to deal with the unique needs of a vehicle and its occupants. That means being able to ask the Google Assistant to control things in the car, like changing the multimedia, the HVAC settings, or – with the right smart home gadgets – open and close the garage door. GM plans to use the Assistant to eventually tie into its own OnStar system, so that you'd be able to do things like check tire pressure and schedule servicing by voice, too.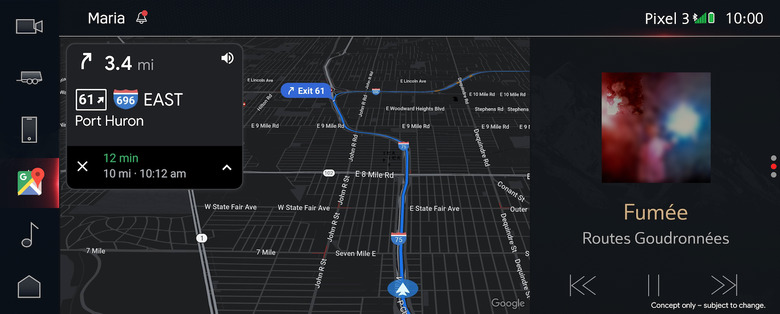 Google Maps, meanwhile, will benefit from real-time traffic information and all the other search and point-of-interest features familiar from the app on phones. It'll also have far more frequent updates for the mapping data itself. Google Play Store access will unlock a whole host of third-party apps that can run on the dashboard.
As we saw on the Polestar 2, that integration works surprisingly well – and it even embraces people who aren't using Android phones themselves. Android Automotive OS supports Apple CarPlay, for example, meaning iPhone-using drivers of GM-brand cars won't be left out when the big infotainment switchover takes place.
That should be a staggered affair, though GM says it plans to make the transition across Chevrolet, Buick, GMC, and Cadillac vehicles from 2021. "Broad deployment across all GM vehicle brands is expected to roll out in the years following," the automaker promises.