GM exec smacks Tesla over Model 3 reservations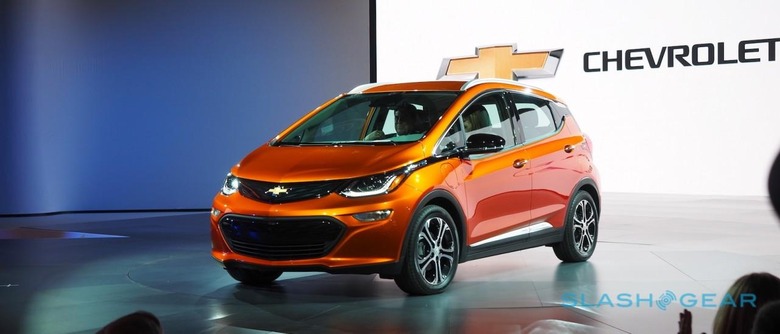 Not content to beat the Tesla Model 3 to market, GM is proving to be liberal with the auto-industry snark as its execs talk up the rapidly approaching Chevrolet Bolt. Though General Motors has been quiet in the aftermath of Tesla's astonishing hundreds of thousands of reservations for the Model 3, set to be the most affordable car in the electric automaker's line-up, one vice president couldn't help a little push back today.
Speaking at the SAE World Congress today, Dan Nicholson, vice president of global propulsion systems at General Motors, criticized both the Model 3's launch timeframe and Tesla's financials.
"GM's balance sheet is in pretty strong shape," Nicholson pointed out, "so we don't need to take $1,000 of your money just to hold a spot."
Tesla confirmed earlier this month that, following more than 325,000 reservations at $1k each, it would be increasing its production plans to meet the unanticipated demand. Should every reservation pan out to an actual sale – something which is in no way guaranteed, as each deposit is fully refundable – that's around $14bn in "implied future sales" the automaker said.
According to GM's Nicholson, however, there's more to be said for getting to market first. "I am very proud of the Chevrolet Bolt that's coming out," he said during today's speech, "which will be the first to market as a long-range affordable battery electric vehicle."
The exec couldn't resist hinting at Tesla's previous issues at hitting a release date, either. "[The Bolt] will have more than 200 miles of range and it will be in production by the end of 2016," he emphasized, "so it's not necessary to put down $1,000 and wait until 2018 or sometime after that."
Pre-production of the Bolt began in March, as Chevy shakes out the final wrinkles at its Orion Township, Michigan plant. The company is yet to confirm exact pricing for the car, a five-door hatchback, though has said repeatedly that it's expected to cost around $30,000 after federal and state credits and incentives.
Meanwhile, Tesla's Elon Musk reiterated at the Model 3's unveiling that the car, also a five-seater, would start at $35,000 before those credits and incentives are counted. More expensive models will upgrade the drivetrain to all-wheel drive, as well as unlock some of the advanced Autopilot features.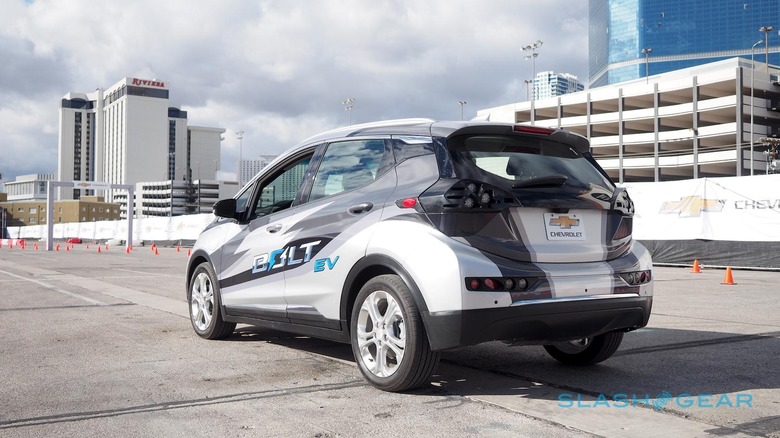 It'll also have the option for high-power modes, echoing the entertainingly-named extreme performance settings available on the Model S and Model X. For its part, Chevrolet has said the Bolt will get 200 HP and do the 0-60 mph run in under seven seconds.
NOW READ: Chevy Bolt EV prototype first-drive
The Model 3 will do the same 0-60 mph dash in under six seconds, Musk has said, adding that "we don't make a slow car" at Tesla.
Although the Model 3 has garnered plenty of attention for the early interest among would-be drivers, we're yet to see any of the more mainstream EV and hybrid manufacturers offer a compelling alternative to putting in a reservation. Whether that will change when GM announces final pricing and availability for the Bolt remains to be seen.