Model 3 demand spurs Tesla to boost production plans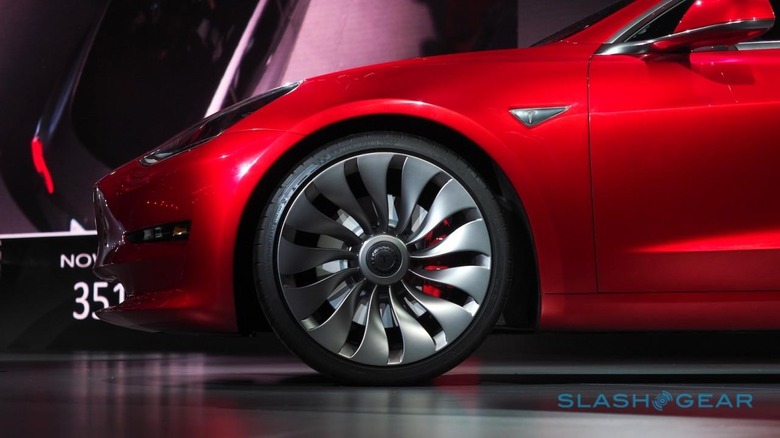 Tesla was floored by the level of demand for its newly unveiled Model 3 car, and it has stated it is "currently increasing" its production plans to reduce how long customers have to wait for their orders to arrive. Earlier this week, Tesla confirmed it has received more than 325,000 reservations for the Model 3, and it promised the problems that hampered the Model X launch won't affect the latest model.
The note about increasing its production plans was included in an email that recently went out to prospective Model 3 buyers — those who paid $1,000 to reserve a unit. No details about those increased production plans were stated, though we'll likely hear more in the coming weeks and months.
I tried the Tesla Model 3: Here's what you need to know
On April 4, Tesla detailed its numbers for the first quarter of 2016, saying it had delivered 50% more cars than it did in the first quarter last year. Of the 14,820 cars that were delivered, only 2400 of them were Model X units — something due to the company's "hubris," the auto maker said in a statement. Tesla Motors had added too much new tech to the first version of the Model X, and a variety of problems snowballed into very low delivery numbers.
Tesla ultimately cited three core issues that hampered production, namely a severe lack of supplier parts and the inability to make them in-house. The auto maker vows it is addressing these core issues and that such mistakes won't be "repeated with the Model 3 launch." The company, as of this week, says it is on track to deliver somewhere between 80,000 and 90,000 new cars in 2016 — how its increased production plans will affect this isn't clear.
SOURCE: Electrek