Giphy wants to save your Vines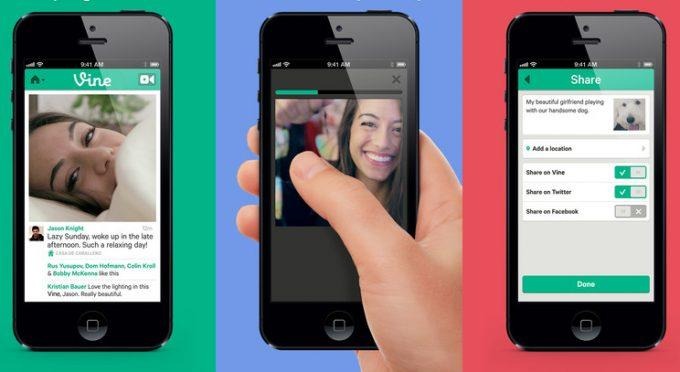 Twitter's decision to axe Vine arguably prompted more interest in the short video sharing service than it has generated in months, and now Giphy is stepping in to help preserve the tiny clips. The announcement yesterday was part of a number of steps Twitter is taking to try to set itself on a more profitable path, and was met with disappointment by those who had built social careers on squeezing near-cinematic entertainment into six seconds. Now, GIF-fan Giphy is weighing in.
The company, which offers both hosting for animated GIFs and a search engine for hunting down specific animations, has built a Vine importer, it said today. Eventually available for anybody with a Giphy account, it'll allow existing Vines to be converted into GIF form.
The importer will be launched "very soon" Giphy says. Of course, there's a significant difference between a Vine clip and what amounts to an animated picture, and that's sound. While Giphy will presumably be able to preserve the video side of things, it won't keep the audio.
That means that some Vine loops will work better than others. If the audio isn't vital to the experience, then the GIF version will hold up. Right now we don't know if Giphy's new tool will allow subtitles to be added, which would offer one workaround to the loss of sound.
NOW READ: Vine is dying: What you need to know
It's worth noting that, though Twitter says that in the "coming months" there'll be no way to share new Vines, that doesn't mean what's already been uploaded will be deleted. In fact, Twitter intends to keep existing content around for playback online. Meanwhile, creators will be able to download their clips for local use.
Vine launched in 2013, one of the earlier short video services, having been acquired by Twitter before it even opened for business. Initially, the two companies seemed like the perfect match: Twitter, with its focus on text message brevity, and Vine with a similar emphasis on punchy video clips. However, clouds were on the horizon.
Services like Snapchat arrived to take a bite out of the transient video market, while Facebook-acquired Instagram and other apps offered their own video hosting for more permanent clips. Vine attempted to fight back, with audio remixing and personalized channels, but clearly it wasn't enough to convince Twitter to keep it running.
An exact date for the upload shutdown is yet to be shared, with Vine saying it'll notify creators still using the service as to when the end is nigh. Meanwhile, Twitter has axed 350 jobs in an attempt to raise profits. Several potential deals for acquisition of the popular but financially-underperforming company have failed to pan out, with sources claiming that the persistent trolling issue that has flourished in the current US presidential race has put off possible suitors like Disney.
MORE Giphy