Get ready for Sonos' big 2019 news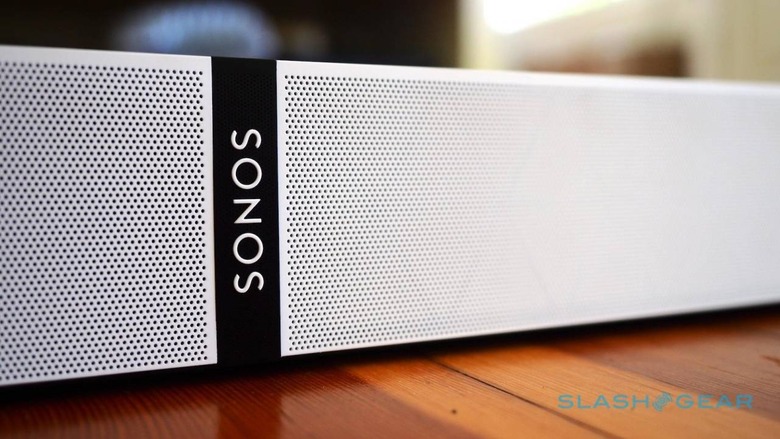 Sonos is readying something new, with the company sending out press invites to discuss what seems to be a 2019 update to the range. The smart speaker company is tight-lipped on what's on the roadmap for this year, but we should be getting a closer look at its fall range with a preview in New York City soon.
It's fair to say that Sonos is enjoying a high right now. After concerns that affordable smart speakers from Amazon and Google might dissuade buyers from picking up its more expensive models, and the lengthy delay in bringing the Google Assistant to the Sonos One and Beam, some had begun to question whether the company's struggles were a sign of something more ominous.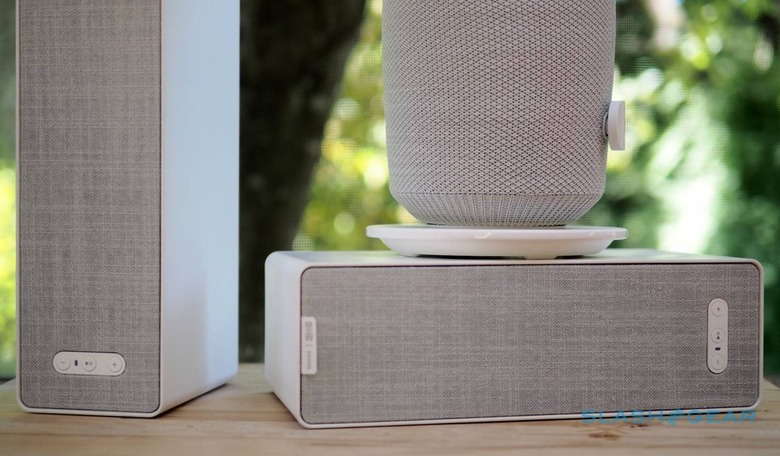 Instead, Sonos inked a deal with IKEA and the Swedish retail behemoth brought the first two SYMFONISK speakers to market last month. Considerably more affordable, yet still compatible with the rest of Sonos' range, they're likely to expose a whole new audience to the streaming media company. Now, though, the time is ripe for some new Sonos-branded hardware.
Sonos' 2019 range
Exactly what Sonos might bring to the table is unclear, though there are certainly a few possibilities. Most obvious is a refresh to its current speaker line-up, something which would probably start with its mid- to high-range.
Sonos discontinued the Play:3 speaker just over a year ago, though support for the mid-sized model continues. The current generation of Play:5, meanwhile, was launched in September 2015. While it, too, has received several updates since then, it's notable for missing features like smart assistant support that the company's more affordable models offer.
A Play:5 with Alexa and Google Assistant integration, then, or a new Play:3 to sit in-between the $199 Sonos One and the $499 Play:5 each makes a lot of sense. Or, Sonos could go the whole hog and deliver both. However other recent rumors have suggested a new direction for the firm.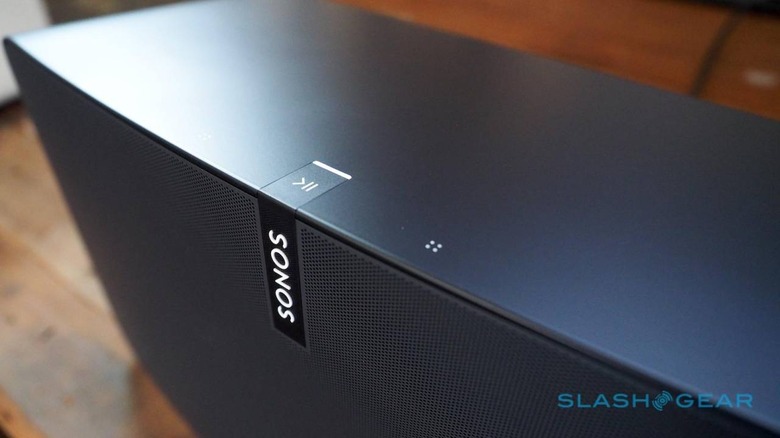 Back in January, for example, reports circulated that Sonos was working on a set of headphones. Intended as high-end alternatives to popular models from Bose and Sony, the over-the-ear headphones would be entirely wireless, it was suggested, and deliver similar streaming functionality to the company's speakers. That would presumably include direct streaming support from services like Spotify, Tidal, and Apple Music, along with assistant integration.
It would be a fairly obvious market for Sonos to expand to, given its focus on high-end audio. There's also plenty of overlap between some of its current products and what a set of Sonos headphones might offer. Private TV listening, for instance, could beam audio from a Sonos soundbar like the Beam directly to a set of Sonos headphones, for times when you don't want to disturb the rest of the household.
We'll know more soon, whatever the news might be. Sonos' events are taking place in late August, though there's no telling when exactly the products will actually be revealed.