GeForce Now launches as NVIDIA's new Netflix for games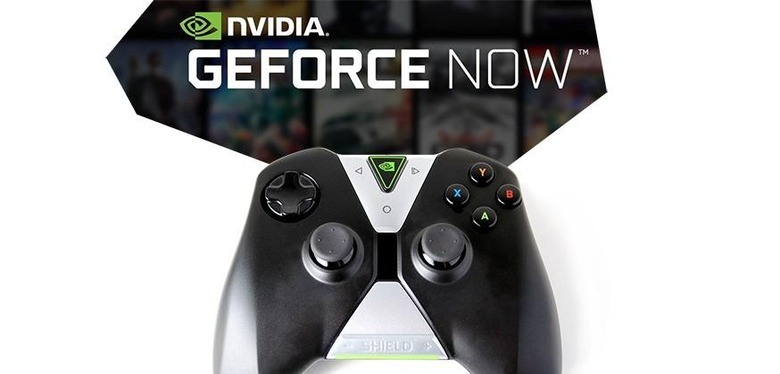 Details of NVIDIA's final launch of what until now shared the name NVIDIA GRID* have been revealed – titled instead GeForce Now. NVIDIA's GeForce Now will be a key feature for the NVIDIA SHIELD Android TV device, offering up full-powered PC games streamed seamlessly to the user's living room TV. This new video games streaming service is no longer in any sort of Beta mode, coming with its own monthly fee and an introductory offer with 3-months free. This streaming game service will launch on NVIDIA SHIELD in three regions immediately: North America, Europe, and Asia Pacific.
*NVIDIA GRID is now just the technology that NVIDIA works with to execute cloud gaming and virtual GPU access, while GeForce Now is the new name for what in Beta mode was called NVIDIA GRID (for NVIDIA SHIELD devices).
See our full NVIDIA SHIELD Android TV Review.
Users that pay the $7.99 USD per month for GeForce Now will have unlimited streaming access to "more than 50" PC games. In addition to this, games will be available for purchase. Games like The Witcher 3 and Resident Evil: Revelations 2 will be available for purchase as well.
One of the key value points here in purchasing a game through NVIDIA on GeForce Now is instant access. Games that might otherwise require you to go in to a store to purchase a physical copy, or digital games that require you to download – are not an issue with this service.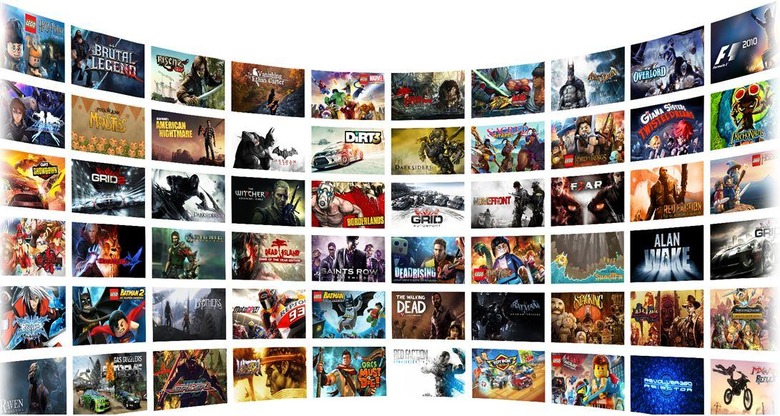 When a game is released – day 1 – in stores, NVIDIA's GeForce Now will also have access.** You purchase through GeForce Now and you'll be able to boot the game up instantly. Instead of waiting for hours to download a game, you'll have only to wait the less-than-30-seconds to load the game for streaming over the web.
**NVIDIA GeForce Now wont necessarily have access to EVERY GAME EVER RELEASED, but by the looks of it, they're going to have quite a few of the good ones. We'll have to wait and see.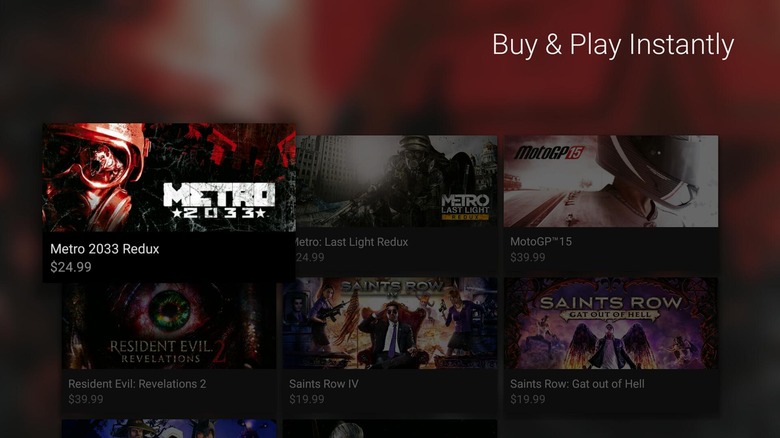 We've been testing NVIDIA's game streaming technology since before it was made public – for nearly 2 years at this point. While initial tests were only allowed to those with NVIDIA SHIELD Portable devices (before the NVIDIA SHIELD Android TV was revealed). Even when we tested it in Minnesota – well outside the bounds of the suggested test area – it worked.
Fast-forward nearly 2-years later and the service known as GeForce Now is fully prepared for prime time.