Samsung foldable phone release rumored for Q3 2017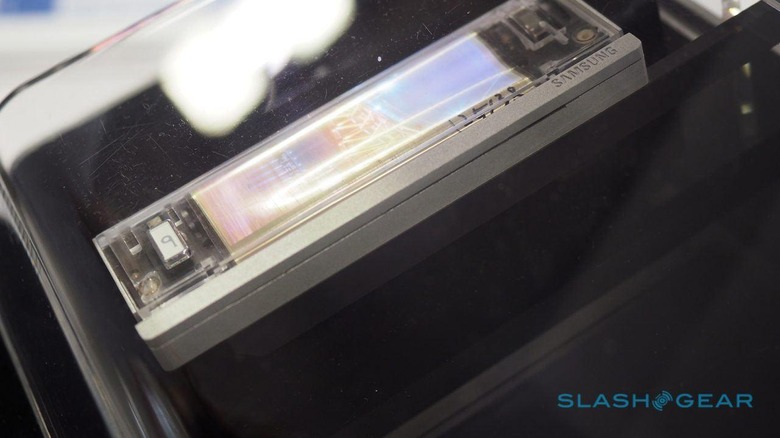 A Samsung Foldable Phone (or flexible phone, if you prefer) has been tipped to be revealed and released inside the year 2017, before the Galaxy S8. Word of this release comes alongside a tip that LG will also be releasing at least one foldable display-toting smart device, the smartphone making company teased this week to be producing more than 100,000 "foldable devices" in the last three months of this year. Samsung is teased to come out fighting with two different models in the third quarter of 2017, edging out LG by a few weeks.
Anonymous sources speaking with the Korean Herald said that "Samsung is expected to roll out more than 100,000 units of fold-out devices in the third quarter [of 2017]." This source suggests that Samsung has "not made a final decision about whether they will unveil the device this year" – which makes us highly skeptical about the story from top to bottom, save the idea that LG, too, will be competing in this marketing battle. We know – since we've seen – several companies are preparing to reveal smart devices with foldable displays – it's just a matter of when.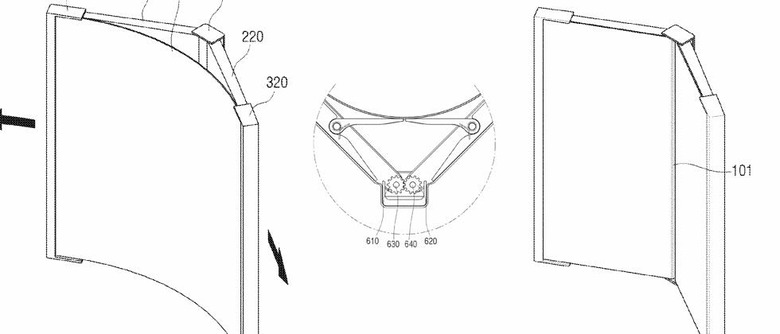 Needless to say, this device won't be considered part of the "rugged" collection of smartphones on the market when it's released. If it ends up being released at all, that is. This is no Galaxy S7 – nor is it a Galaxy S8 (the latter device instead likely be revealed in late February or early April.) The Galaxy S8 has been tipped to be released on April 18th, 2017, while this foldable design will more likely come in the third quarter.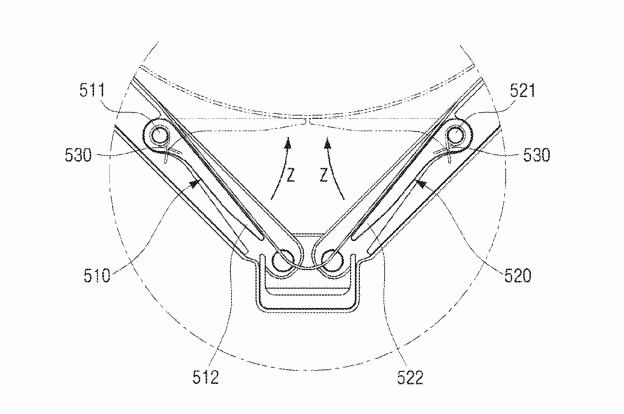 The description of the device spoken of by the Korean Herald fits well with a patent released this week by Samsung. This is relatively similar to the so-called Samsung Galaxy X device revealed in November of last year (in early patent drawings). The device you see drawn below is the Galaxy X, while above is a device from the newly revealed patent application from Samsung entitled "Foldable electronic apparatus having display panel with variable curvature."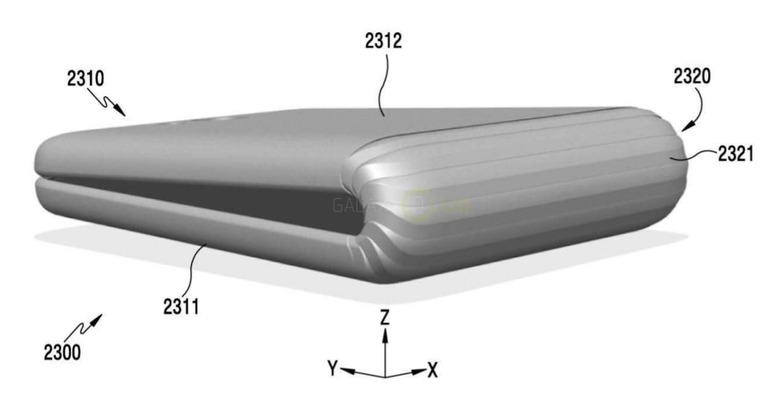 This patent application looks like – though is not the exactly the same as – a patent granted to Samsung earlier this January for a fold-out smartphone design. Both patents other than the Galaxy X show a device that's a smartphone until it folds out to a tablet-sized unit. Below you'll see a video from a Lenovo event last year showing some Lenovo-made foldable display action going on.
Next you'll see Samsung's "Rollable Display" from May of 2016. If Samsung was this good at creating displays of this type all the way back in May of last year, imagine how much further they've likely gotten by now. It'll be more surprising if Samsung DOESN'T release a smartphone with a display such as this by the end of the year.