"Galaxy X" patent reveals Samsung's foldable smartphone idea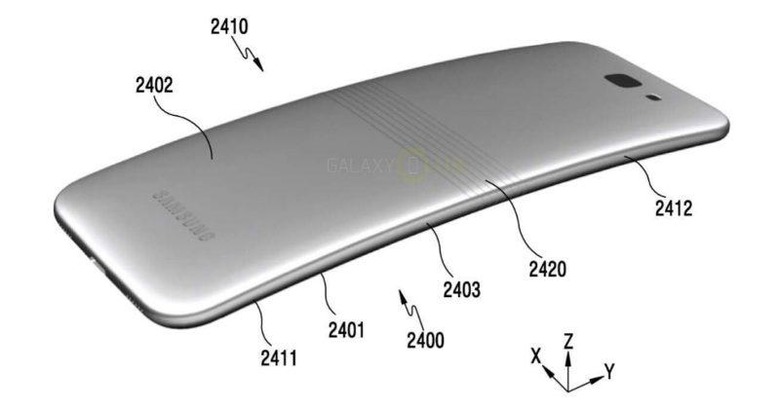 Exploding batteries notwithstanding, Samsung isn't going to shy away from experimenting with smartphones to both push the envelope as well as be the first in the market. The most awaited innovation is, of course, the promise of a foldable smartphone. That might come really soon, based on this recently unearthed Samsung patent for what is being nicknamed the "Galaxy X", a.k.a. Project Valley. Aesthetically, though, it might not be as impressive, looking less like a smartphone and more like the love child of a Motorola RAZR and a Microsoft Surface Book hinge.
Now before you get too excited, or too disappointed, do remember that this is simply a patent. There is no assurance of an actual product, much less one that will be for public purchase and consumption. That said, considering how close we are to the promised announcement date (or year), this might be the closest we'll get to a sneak peak.
As far as smartphones go, this Galaxy X is obscenely long when unfurled. More like a remote control than a smartphone, it is significantly longer than most smartphones these days. Again, like the Motorola RAZR when laid out flat.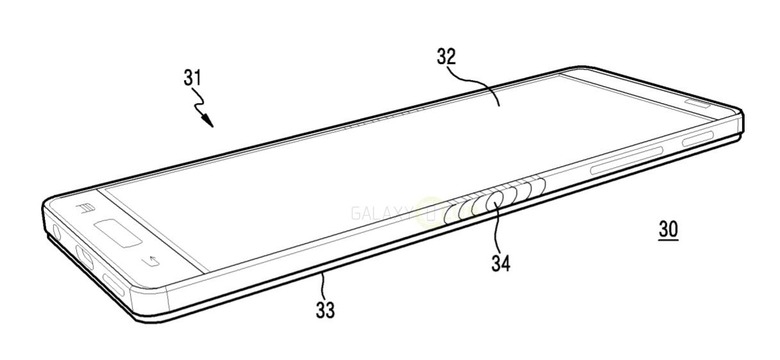 When folded, however, it is both odd and perhaps worrying. It adopts the Surface Book's hinge style, probably risking a lawsuit, which leaves a rather sizable gap in between. While the reasoning behind it is still a puzzle, we can only presume it is a sort of design and engineering compromise, given how screens, even P-OLED ones, are still not that adept at completely being folded.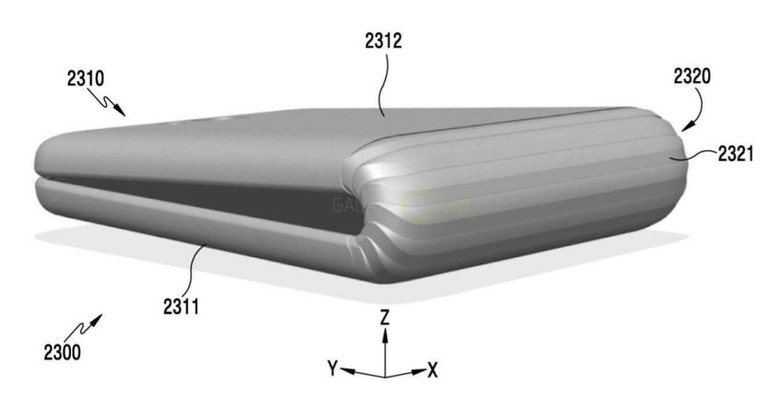 There is no word yet on when Samsung will actually unveil a foldable smartphone. There were earlier speculation that the company would do so by the end of this year. However, the fiasco of the Galaxy Note 7 might have pushed that date back, way back, to 2017.
VIA: Galaxy Club