Galaxy S8 in gold revealed in new photo leak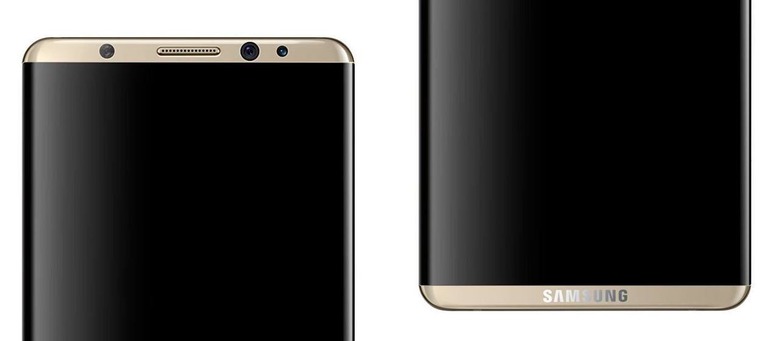 Rumors continue to build for Samsung's upcoming Galaxy S8 smartphone, and while an official reveal is still at least a few weeks away, we seem to be getting a good idea this week of what the device will look like. Only a day after a handful of renders depicting the Galaxy S8 in black surfaced, an actual photo of the phone in a gold color was posted to China's Weibo service, offering a head-on view of the display and chassis.
The Galaxy S8 shown in the new photo is almost an exact match for the design renders we saw yesterday. It features ultra-thing bezels on the top and bottom, with only enough room for the ear speaker and camera, and the Samsung logo, respectively, with no sign of a physical home button. The display also has the rounded edges we've come to expect from previous Galaxy Edge models.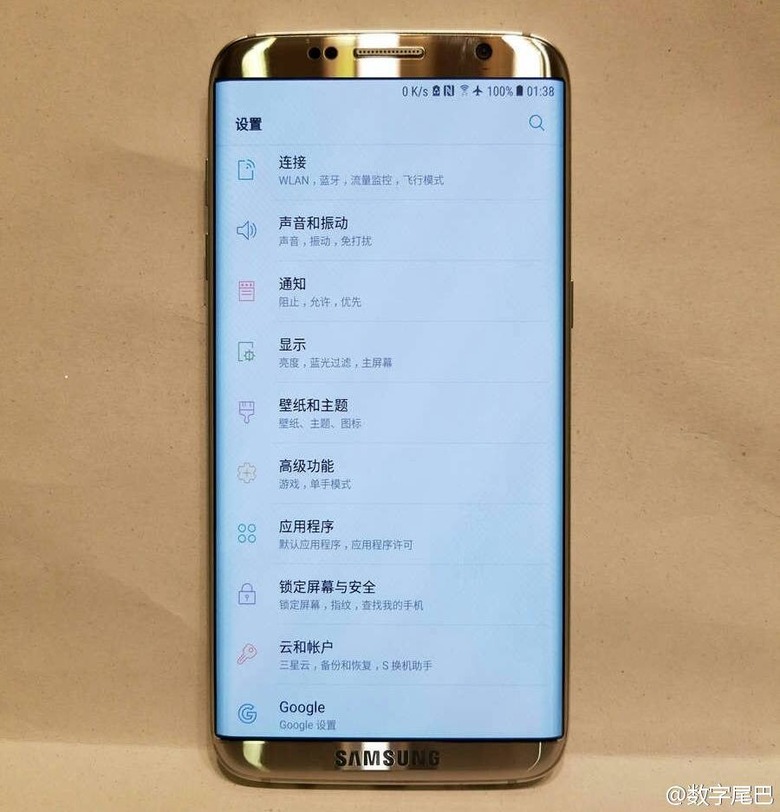 In between the reflective gold bezels is the powered-on display, likely the same size as or close to the Galaxy S7's, showing a handful of specs and settings info.
Previous Galaxy S8 rumors have included tidbits about Samsung introducing iPhone-like 3D touch functionality with software navigation keys, in addition to support for the S Pen, the popular stylus tool from the doomed Note 7. The combination of the these elements could certainly help with the lack of buttons on the bottom bezel, not to mention include interesting new features.
SOURCE Weibo