See Galaxy S8 Release Details In Top-End Renders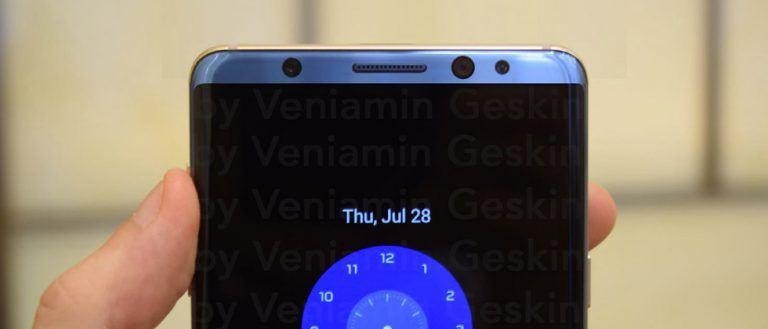 On the Galaxy S8 front this morning a series of images were "leaked" by a fellow by the name of Veniamin Geskin. These images show the Samsung Galaxy S8 in all its massive glory, complete with a full lack of a home button up front. This version of the Samsung Galaxy S8 would also be sporting two display "edges" flowing down its side, not unlike the Samsung Galaxy Edge lines of the past.
One major reason we doubt that these images are "legitimate" is the extensive past this fellow has in creating his own renders. It is possible that he's received some advance-notice schematics to create his own rendering and posting them to Twitter, but most clues point toward non-official sources. The device he shows, on the other hand, looks pretty great.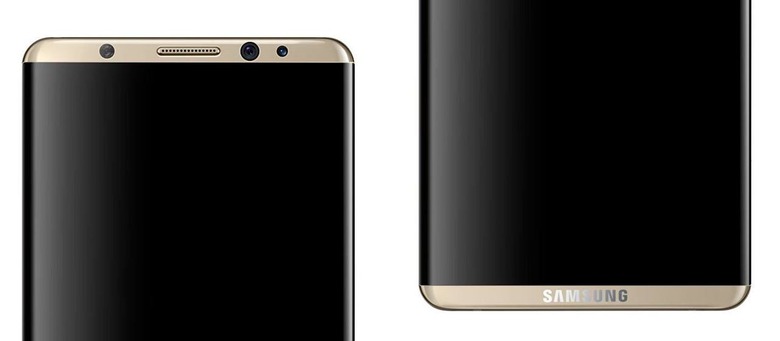 Geskin should be watched closely through the future to track falsified leaks as his renders look just about as good as Samsung's own. Regardless of the official (or likely non-official) nature of the renders, what we're granted here is a glimpse of what the Galaxy S8 could be. Most of the details you see here can be connected to insider tips, rumors, and or obvious generational upgrades.
This device seems to fall in line with previous Samsung Galaxy S8 tips and rumors, including a fairly massive display that reaches both the left and right edge of the machine. This smartphone would have an edge-to-edge display, as past Galaxy Edge devices would, but it'd also command nearly the entirety of the top and bottom, as well. The display won't likely spill over the top or bottom, mind you – it's just taking up a lot more of the front space than in the past.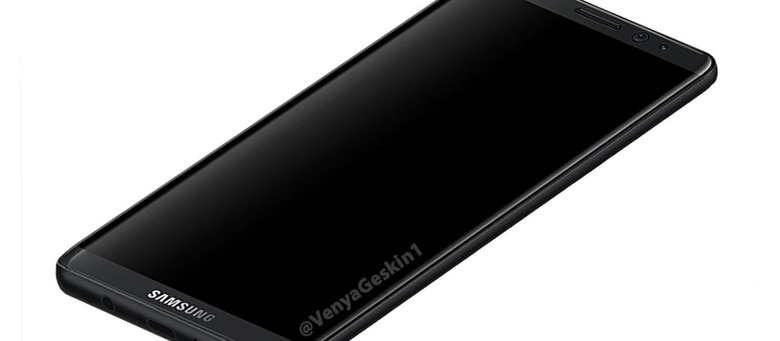 This device would be exceedingly thin – perhaps thinner than the Galaxy S7. It wouldn't be called a rugged device, by any means. Based on previous repair guides we've seen with the Galaxy Edge device lineup, it's clear that this device would be easier to replace in its entirety than it would be repair on one's own.
We'll be seeing more of this device – or the real Samsung Galaxy S8, that is – in a few weeks. Samsung has not yet made their next Galaxy event official, but when they do, we'll let you know ASAP.