Galaxy S8 tipped for S Pen external accessory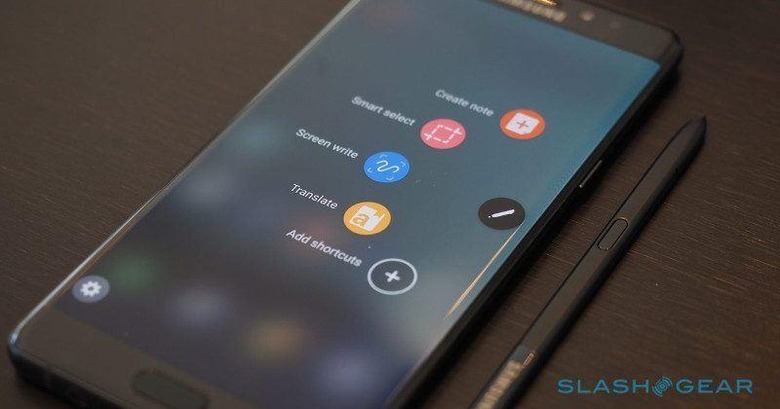 One of the coolest features of the recent Note smartphones from Samsung was the S Pen accessory. In the larger Galaxy Note devices the pen tucked away inside the smartphone so you always had it with you. A new rumor is swirling that the Galaxy S8 smartphone might get the S Pen as an external accessory.
Samsung really wants people who preferred the Galaxy Note to come back to the Galaxy S8 when it launches and one of the ways to do that is by giving the popular S Pen a way to work with the new S8 when it launches. This rumor claims that an early prototype of the Galaxy S8 did have an internal stylus like the Galaxy Note line offered, but Samsung decided against the integrated stylus.
However, the rumor claims that the external stylus will be an accessory for the S8 when it launches. It remains to be seen just how much the external stylus will cost and how well Galaxy S8 buyers might react to having to carry another accessory with them since the stylus won't tuck away neatly inside its own cubby in the smartphone.
There have been plenty of other Galaxy S8 rumors including one suggesting that materials cost for the S8 would increase as much as 20% compared to the previous generation. That would presumably mean more cost for the end-user as well. Earlier this month we spent a bit of time and rounded up all the Galaxy S8 rumors. One of the most interesting suggests no fingerprint scanner on the front.
SOURCE: Sammobile