Galaxy S8 release date tipped as price leaps over S7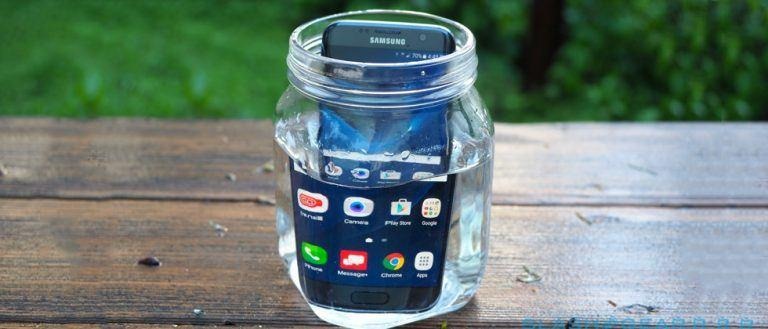 This week the folks at Goldman Sachs advised investors that the Samsung Galaxy S8 may cost a bit more than its predecessors. This report included Goldman Sachs saying, "We expect raw material prices to rise 15-20% compared to the Galaxy S7." This should be expected as the Galaxy S8 will likely change at least one of its most essential elements in a big way – its display.
According to Choice News in Korea, this could mean that the Galaxy S8's price may rise up to 20%. It follows, after all, that an increase in costs for Samsung would translate to an increase in costs for the end consumer. Unless Samsung decides to eat the cost and sell a smartphone in the same price range as its predecessor, as their biggest competitor Apple often does.
The following set of details is a collection of rumors and anonymously-sourced insider information about the Galaxy S8. As such, take the lot with a grain of salt, and trust no fact until Samsung reveals it. This is what the Galaxy S8 will read out as, to the best of our ability thus far.
Galaxy S8 Pre-reveal (unofficial) Specifications:• Display: 2560 x 1440 pixel Super AMOLED with standard RGB arrangement• Processor: Exynos international, Qualcomm Snapdragon in USA• RAM: 6GB• Internal Storage: 32, 64, 128GB.• MicroSD card slot: Yes, up to 256GB• Home Button / Fingerprint Scanner: In display / on back• FF Camera: 8MP, 1080p video 60fps• BF Camera: 16MP, 4K video, 24, 30, 60fps (2k)
If the added materials end up costing enough that the 20% increase is passed on to end users, the pricing could be large. The off-contract cost of the Galaxy S7 edge is a cool $800 USD – the Galaxy S8 could end up costing $950+ USD. That's just educated guesswork, of course, but it could be the way of the Galaxy soon enough.
MyDrivers adds that Goldman Sachs mentioned the incoming Galaxy S8 artificial intelligence assistant for Samsung devices, as well. It's not clear if they mentioned the AI based on the same basic info Samsung shared earlier this year, or if they're privy to some insider data. It would not be surprising if Bixby showed up before the end of Q1, 2017.
While the next Samsung Galaxy S smartphone is quite likely headed to Mobile World Congress 2017, it's been tipped this week that the Galaxy S8 will become available in early April. This would be just a little strange as Samsung likely has more manufacturing stations open at the moment due to the lack of the Galaxy Note 7 – but we'll see. SlashGear will be live in effect at the MWC 2017 Samsung event in late February to bring it all to you up close and personal.