Galaxy S8 trademark filing suggests AI assistant named Bixby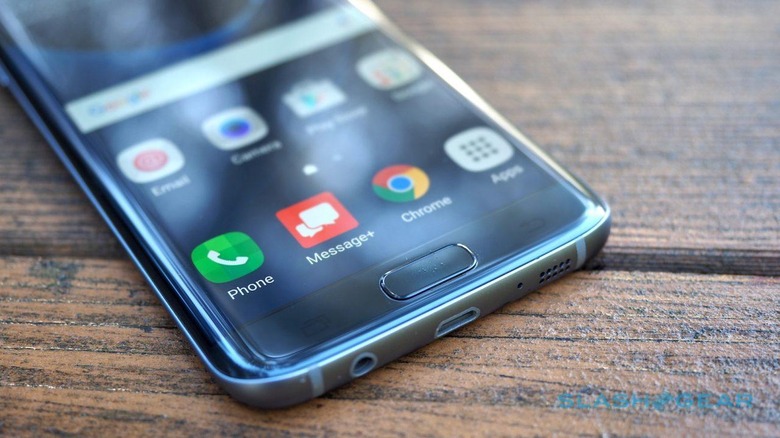 Rumors about the Galaxy S8 have been coming in at a pretty steady clip these days, but most of them have to do with hardware. We're hearing new rumors today, but instead of focusing on the internals, this one is focused on the phone's AI assistant. More specifically, we might have a name for the intelligent assistant that is said to be loaded on the phone.
The name comes from a Samsung trademark filing in South Korea that was recently unearthed by the sleuths over at SamMobile. These filings point to the AI assistant being named "Bixby" when it arrives early next year. SamMobile points out that this filing says the name will be used for "computer software for personal information management," further fueling speculation that it will be name of the Galaxy S8's AI.
Whether or not the Galaxy S8 will even ship with an AI assistant is still up in the air. At this early point, Samsung hasn't really talked much about the Galaxy S8 aside from suggesting that it'll be revealed in February. Until then, the features we hear about and the images that are bound to appear will simply be relegated to the "rumor" pile.
Still, Samsung offering its own branded AI assistant on the Galaxy S8 makes a lot of sense. The company recently announced that it has plans to acquire Viv Labs, which is an AI company started by the folks who created Siri. Offering an intelligent assistant would put the Galaxy S8 in direct opposition to Apple's iPhone, which features Siri, and Google Assistant, which is a major component of the new Pixel phones.
We shall see what Samsung plans to do soon enough. With the Galaxy Note 7 fiasco largely behind it, Samsung can now turn its sights to early 2017, when it will have a chance to win back some consumer confidence with the reveal of the Galaxy S8. Regardless of what the rumors say, one thing is for certain: we can definitely expect Samsung to pull out all the stops with its next flagship.
SOURCE: SamMobile