This week we've had the opportunity to put the Samsung Galaxy S7 up close to the iPhone 6S. Just in time for the very brief period of time in which the device's names don't match. As we discussed previously, it's quite possible that this round will be Samsung's – from what we're looking at here, there's more than a couple reasons to believe that to be true. The raw specifications are here as well – see how similar the two seem on the surface.
While these two devices might pass for one another on a train, while someone holding said device is running in the other direction, they're really as different as two flagships can be. Two flagships that are in direct contention with one another in much of the same smartphone market around the world.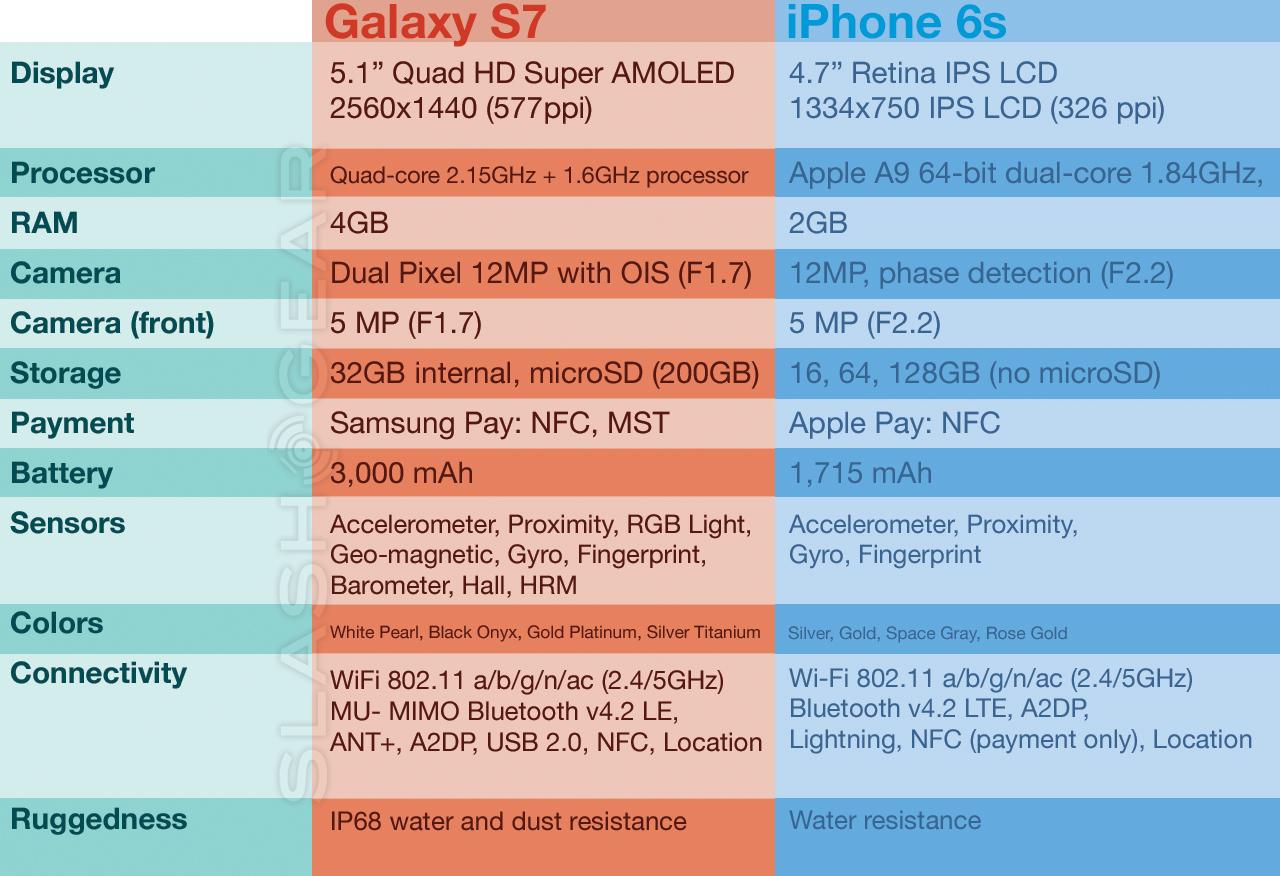 For the most basic of users, these phones are very similar. For the most discerning users, they're quite different.
Above you'll see the specifications. Samsung has pulled ahead significantly in the display department – with a larger screen (smaller than its "Edge" variant, and smaller than the iPhone 6 Plus), yet far more pixels packed therein.
SEE: Samsung Galaxy S7 hands-on (with Galaxy S7 Edge)
While Samsung retains the same amount of pixels in its panel as its last release in the Samsung Galaxy S6, it still remains well and above sharper than Apple's offerings in the iPhone 6s and iPhone 6s Plus.
What we're most interested to see is how well the Samsung Galaxy S7 does against the iPhone 6s now that it's being delivered (for a short while) with a free virtual reality headset. That's the Samsung Gear VR, and certainly not an offer to scoff at.
Will Apple be forced to move their virtual reality plans forward now that Samsung's revealed such an aggressive release for mobile VR? Probably not. If precedent is any indicator, Apple will still end up taking all the time they need to get in gear, so to speak.
Another item to consider – Samsung has revealed a Gear 360 camera to go with this VR package. It's a 1-2-3 puncheroo.