Galaxy S5 Mini specifications get wet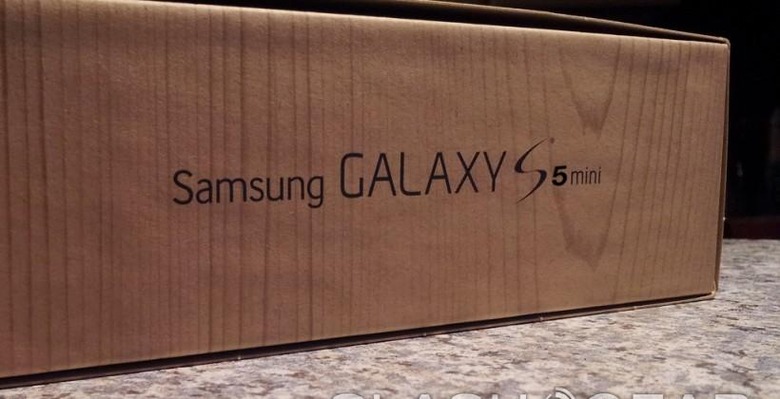 This week the Samsung Galaxy S5 Mini is being tossed into the pool with details the likes of which only generally come from an already-released device. This would be the equivalent of the Galaxy S4 Mini or the Galaxy S III Mini, both devices coming not long after their larger brethren. This Samsung Galaxy S5 Mini is also said to be coming with waterproofing – generally only reserved for Samsung's "Active" smartphone line – and the Galaxy S5, of course.
With the dawn of the Galaxy S4 Active, we saw Samsung find how easy it was to truly waterproof a device. With the success of said phone, the crew decided it was time to integrate the feature into their hero phone lineup.
Above you'll see a dunk of the Galaxy S5, Samsung's waterproof abilities work well with the physical keys still included in each device they've released. Competing devices with waterproofing have proven less successful in the camera department – mostly because the shutter button has to be pressed above the wet.
As for the Galaxy S5 Mini, the following specifications have been spilled. These have been gathered from tips and rumors over the past few weeks, solidifying in this most recent round.
Display size: 4.5-inchesDisplay density: 1280 x 720 pixels, 326.36PPIProcessor: Qualcomm Snapdragon 400 quad-core 1.6GHzRAM: 1.5GBInternal Storage: 16 + microSD card slot for 32GB moreCamera (back): 8-megapixels, 1080p @ 30fpsCamera (front): 1.5-megapixels, 720p @ 30fpsBattery: 2100mAh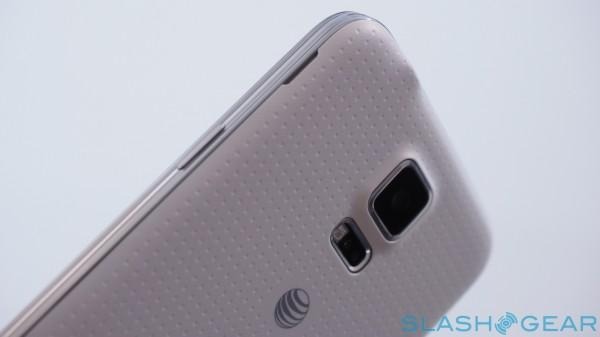 This device will likely appear at the next big Samsung event or – as has been the trend lately – in its own unique release on a random day in the near future. Either way, it'll be coming soon. It'll need to appear soon for the summer season, after all.
VIA: GSMPedia