Galaxy S III wireless charging kit delayed until September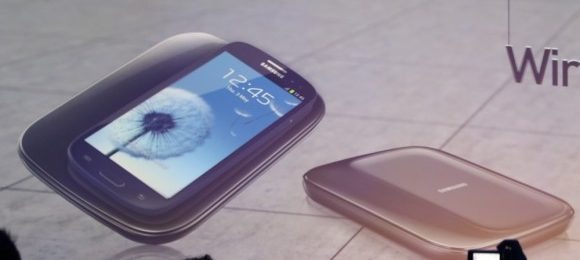 Samsung's Wireless Charging Kit for the Samsung Galaxy S III won't be available until September 2012, nearly four months after the quadcore smartphone itself goes on sale. The staggered release, confirmed to SlashGear by UK retailer MobileFun, hasn't been explained by Samsung, though will nonetheless come as a disappointment to those hoping to cut the cord with their new HD Super AMOLED toy.
Revealed last week alongside the new Galaxy S III, the Wireless Charging Kit includes several parts: a shallow desk cradle and a replacement rear battery cover for the handset itself. Samsung was short on technical details at the time, but the kit was conspicuous by its absence among the accessories it had on hand at the London event.
The delay could be down to Samsung's recent announcement that it has formed a new Alliance for Wireless Power with Qualcomm, and in fact the Korean firm highlighted the Galaxy S III accessory amid that news. MobileFun says it's attempting to source an alternative, third-party option in the meantime, but many will likely prefer to wait until Samsung's official kit, if only for guaranteed cross-compatibility with hardware from other Alliance members.
The Galaxy S III itself will go on sale in mainland Europe on May 29, with UK sales kicking off the following day, May 30. US availability hasn't been narrowed down to anything more specific than a "summer" launch, with Samsung equipping the North American variant with LTE connectivity.