Galaxy Note III screen size inadvertently outed by Samsung accessory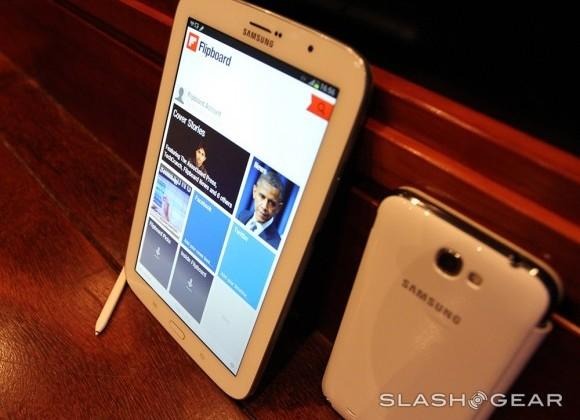 It would appear that right on top of the launch of the GALAXY S 4, an accessory detail, of all things, may have outed the prospective screen size for the upcoming Samsung Galaxy Note III. With the launch of the Samsung GALAXY S 4 we've seen Samsung's willingness to stick with the nature-themed hardware body of their device lineup. With the Samsung Game Pad detail list released today, we're to understand that the screen size for the Galaxy Note III may very well be a monstrous 6.3-inches.
This lovely little oddity was revealed under the radar by Samsung this week for use with the Samsung GALAXY S 4, it being a push for the device to work with gaming controls not unlike that of the Xbox 360, right down to the XYBA configuration and color scheme. If you take a peek at NVIDIA's Project SHIELD, you'll also see XYBA and the colors blue, orangy/yellow, red, and green showing up in the same spot. A real standardization is happening right this minute.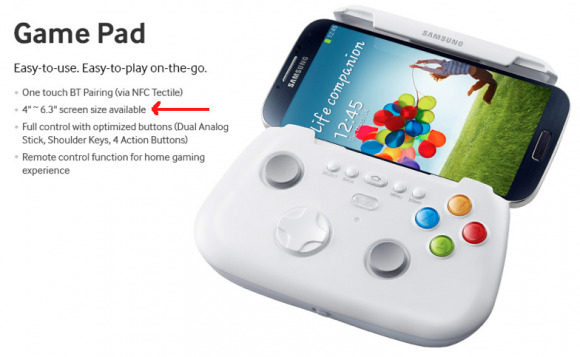 But the interesting bit we'd like you to pay attention to here and now is the compatibility this device has with screen sizes between 4-inches and 6.3-inches. While this covers every Galaxy S device on the market today, it may very well be telling what the Galaxy Note's next generation is toting as well. With the Samsung GALAXY S 4 hitting the market soon, it wont be long before the big S starts hinting at the again-larger Galaxy Note handset as it has for the past two years.
Have a peak at the timeline below for more information on the Samsung GALAXY S 4 complete with hands-on action and details on its innards. See the four pillars of user experience excellence as well to see how the Galaxy Note III might be shaping up soon, complete with features that'll have you wanting a Samsung device quicker than you can say S-Want!