Samsung Galaxy Note III specifications tip another big boost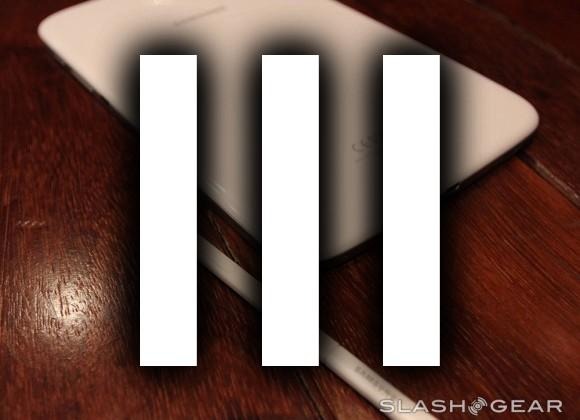 It's not just the Galaxy S4 that's getting attention this week from the tip and leak gods, it's the Samsung Galaxy Note III as well. This week we're to understand that the next-generation Galaxy Note handset will be sporting a 5.9-inch OLED display complete with another next-generation S-Pen ready for futuristic on-screen writing action. This device will also be pushing the Exynos OCTA processor revealed earlier this year during CES 2013.
We can be confident in expecting that this version of the Galaxy Note will be rolling out with many of the features revealed on the Galaxy Note 8.0 just this pas week at Mobile World Congress 2013 as well. With this release we saw the ability to tap the back and menu keys with the pen – an ability never before seen on a Note device. We also saw out-of-the-box integration of features like multiscreen and transparent box multi-tasking, too.
This next-generation Samsung Galaxy Note III was spoken about by The Korea Times courtesy of "an official" that spoke on condition of anonymity. While it's not the first time this publication has published anonymous tips, it would be the first time we trusted their word without a grain of salt. That said, a Galaxy Note III with a 5.9-inch display would not be out of the question given the size increase between the first and second iteration of the device.
Have a peek at our review of the Samsung Galaxy Note II as well as our hands-on with the Samsung Galaxy Note 8.0 to gain a better understanding of what we'll be seeing in a third handset later this year. The release of this device is likely for the first half of 2013, but we've had no official work from Samsung to that tune. We'll just have to wait and see!