Galaxy Note 9 in pictures: If this is it, fans aren't buying it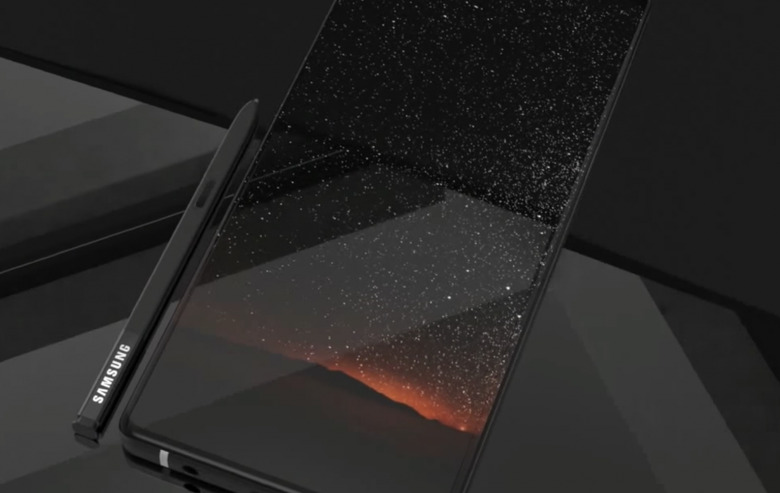 We've got a collection of pictures of what's apparently the Galaxy Note 9, for all intents and purposes. There's little we don't know about the Galaxy Note 9 at the moment, and all signs seem to point toward a device that's not particularly different from its predecessor. But hardcore fans are holding out hope: There might be a secret or two Samsung has yet to reveal.
Specs War
To be fair, Samsung has MOST of the phone left to reveal, as they've not yet confirmed much other than the name of the device that's forthcoming. They've not even confirmed the existence of a reveal event, much less the specifications and features of the device itself. But leaks are leaks, and we believe we've got a fair handle on what's to come.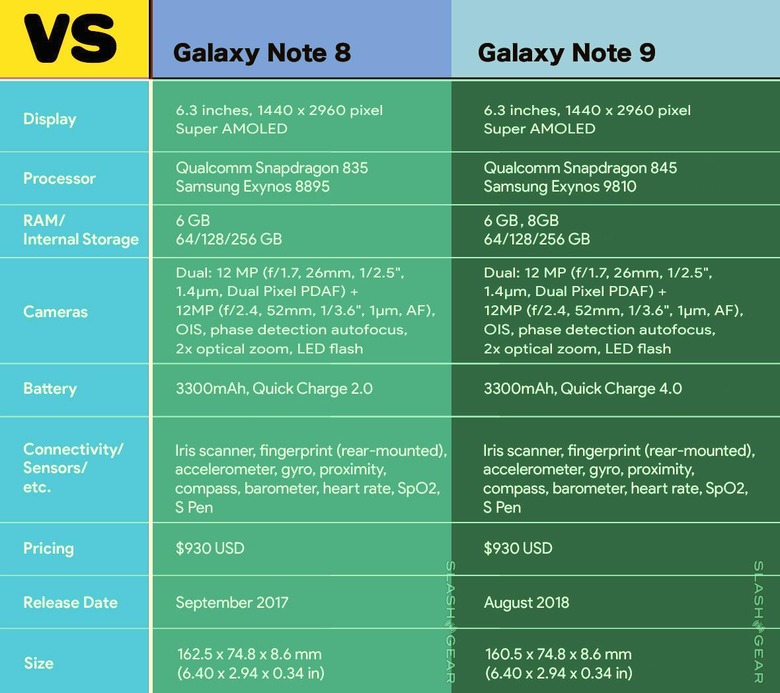 Above you'll see a set of specifications for the Galaxy Note 8, confirmed and checked. That device is out and has been out for a while. Next to the Galaxy Note 8, we've got a set of expected specifications for the Galaxy Note 9. These specs are based on rumors and insider tips. They're not official until Samsung says so.
This isn't an iPhone X killer, or whatever
The Galaxy Note 9 isn't going to necessarily be a fix-all for elements reviewers suggested were missing in the Galaxy S9. That's now how Samsung's operated with the Galaxy Note over the past several years, and they're not about to start now. For example: The display won't cover the entirety of the front of the phone. For that, Samsung would instead wait until Galaxy S10 next year.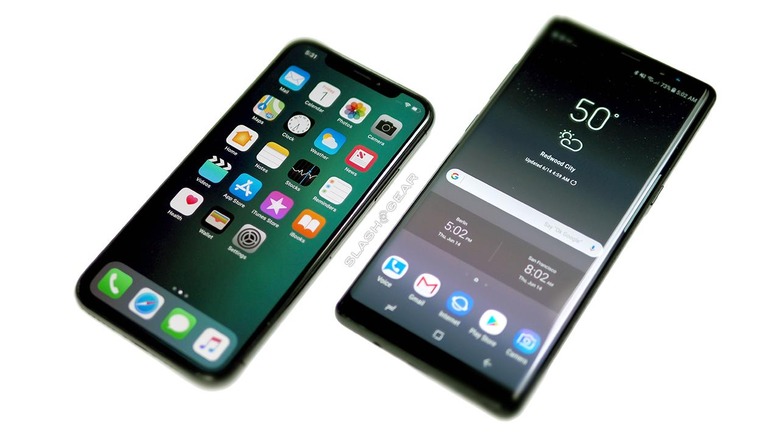 Samsung, like Apple, retains a continuity with its devices, releasing a limited set of features each year so that they can upgrade a reasonable and profitable amount each year. They're able to limit themselves because they command a large portion of the smartphone market. Even if a company like VIVO releases a device that's largely display, without bezels, Samsung doesn't need to respond with their own just-as-miraculous device in kind.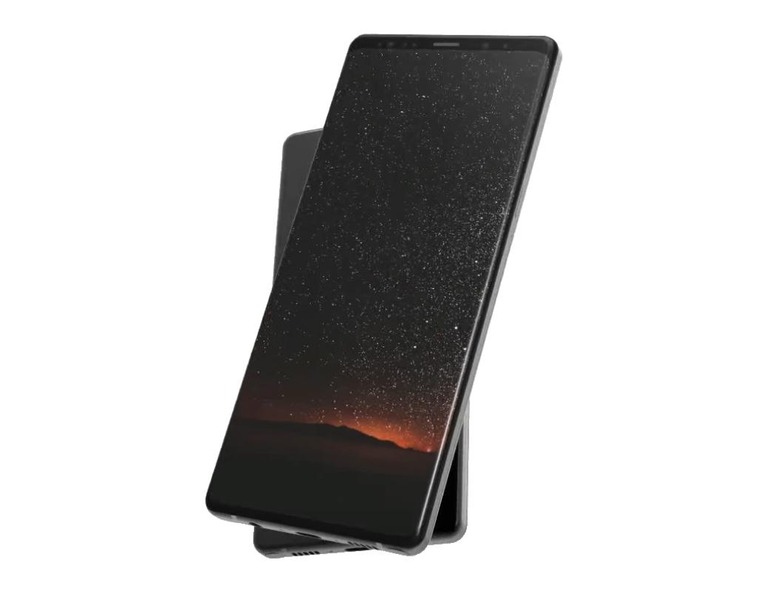 Instead, Samsung can release a device that's well-built and well-supported by advertisements and "get away with" waiting until 2019 to release an in-display fingerprint scanner. It's not that other smartphone companies haven't done it first, it's that Samsung doesn't need to be first. At this point just so long as they can release a device that's solid, they're still going to be the most successful smartphone company in the world.
Galaxy Notes Alone
Other companies followed suit when Samsung first release a then-massive smartphone called Galaxy Note in 2011. Imagine our surprise when Samsung showed us a gigantic 5.3-inch panel on a smartphone – it was madness! Until then, one of the biggest phones on the block had been a 4.5-inch HTC Inspire 4G.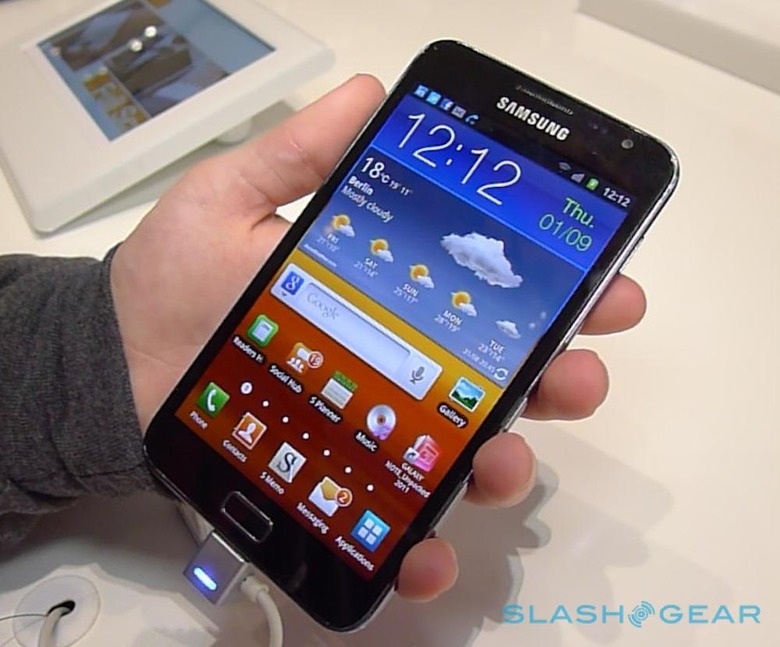 There was a device called Dell Streak 5 (aka Dell Mini 5) with a 5-inch display released in August of 2010 which was a "tablet" but could also make phone calls. It, too, was perceived by many as absolute witchcraft due to its surprisingly large display coupled with the ability to make calls.
But the Galaxy Note had a stylus! Not only a stylus, an S Pen, branded as such by Samsung. This S Pen docked inside the Galaxy Note, making a device which hasn't successfully been replicated by any company yet. There's an LG device that's just been revealed this year with a similar stylus-docked-in-device, but still, that's only a mid-range phone.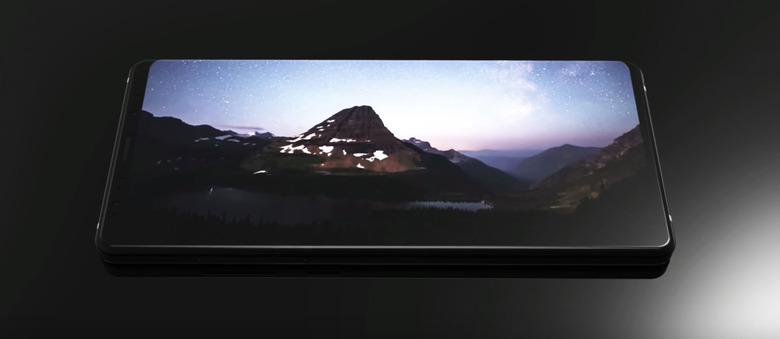 With Samsung's near-absolute lack of competition in this space, there's little reason for the Galaxy Note to ever be more than marginally "better" than the Galaxy S revealed earlier in the year each year. Until there IS another company willing to make a device that can compete directly – or people stop loving styli – Samsung's going to continue to release the Galaxy Note as a slight-bump-over the Galaxy S.
Reveal and Release
The Galaxy Note 9 is expected and rumored to be revealed at an event on August 2nd or 9th. Thereafter it'll be released on pre-order either that day or within one week, and the device will be in-stores (more than likely) within the month. That leaves plenty of room to do battle with all of the non-competition provided by other smartphone manufacturers of all sorts. Below you'll see a VS image first published earlier this week.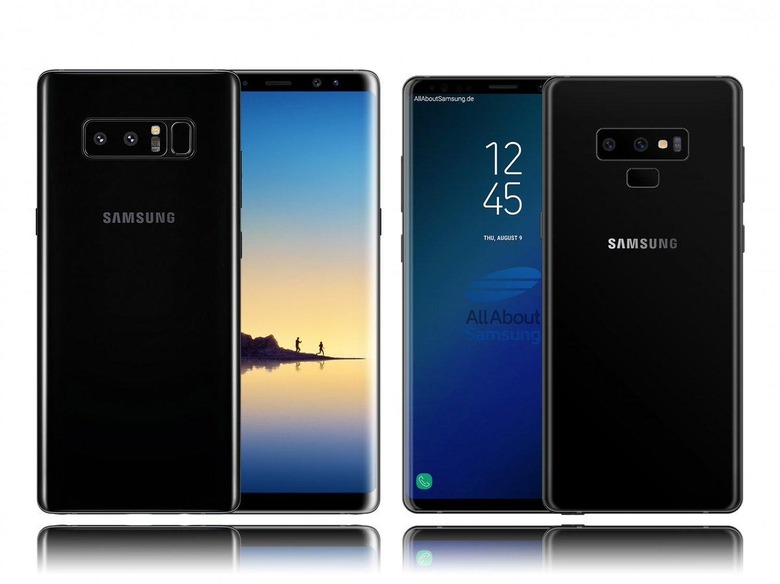 Big-time fans of the Galaxy Note series are generally be better off buying a device once every OTHER year, rather than once every year. That way the differences are grand enough to make the purchase worth the cash. That's no different this year than any other pair of years in the Note-filled past.