Galaxy Note 9 release: Smaller than 8, probably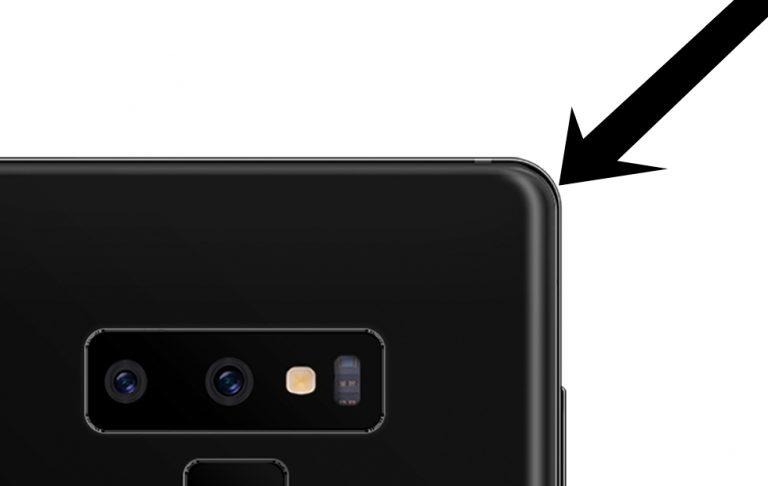 The Galaxy Note 3 might forever be known as the most massive of the series. Since the Note 3, Samsung's been making the body of the Galaxy Note smaller – if only fractionally – every generation. The trend continues today with the Samsung Galaxy Note 9, a device that looks like it'll have the same size display as its predecessor, but a bit smaller body, making it feel more "full", as it were.
Today we're having a peek at the latest renderings from the folks at AllAboutSamsung on Twitter. They've created a Galaxy Note 9 using the latest rumors and behind-the-scenes traded 3D CAD models. With these models, they've created a to-scale reproduction of what the Galaxy Note 9 will likely look like, right next to the Galaxy Note 8.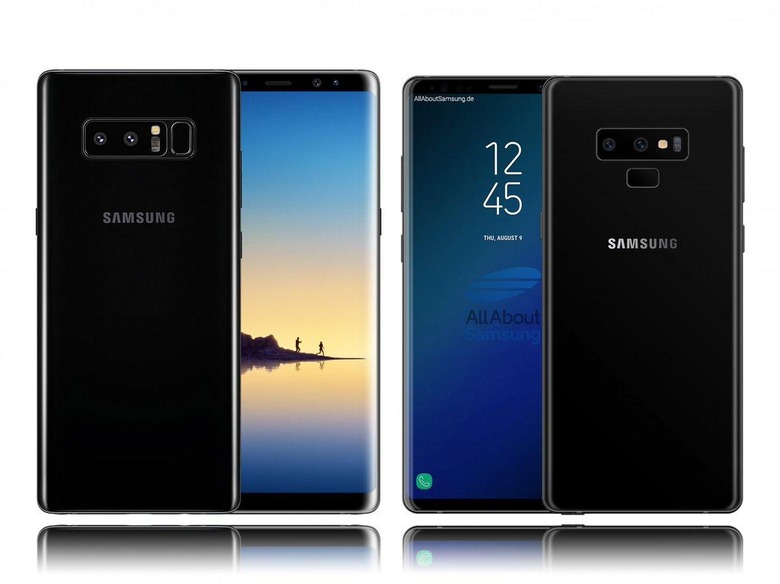 Because the Galaxy Note 9 has a smaller bottom lip – and maybe top lip too, but to a lesser degree – it'll feel like more of an "all screen" device. The Galaxy Note 8 already is that, to a degree, but Samsung's edging ever-closer to that fabled borderless device.
The Galaxy Note 9 will almost certainly be an iterative upgrade over the Galaxy Note 8, coming with features very similar to that of the Galaxy S9. Below we've got a chart of rounded-up rumors and anonymous tips made into specs, arranged in a way that should allow you to connect the dots rather easily.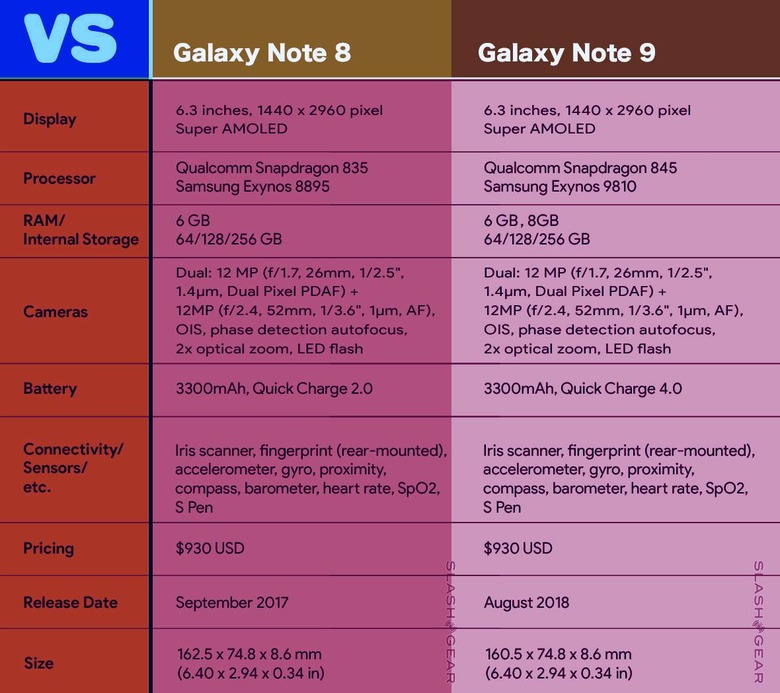 Note that the above information on the Galaxy Note 8 is official and totally factual. The information shown in the chart above about the Galaxy Note 9 is based solely on rumors and anonymous tips – which means it's NOT official, not from Samsung, not yet. We'll have to wait until the first couple weeks of August to see this device revealed by the company.
If Samsung does indeed reveal the Galaxy Note 9 on the 8th of August to reveal the Galaxy Note 9, we'll likely see the device released in late August or early September. We've got no reason to suspect the Galaxy Note 9 will cost a significant amount more than last year's release. Now go to a 360-view of the Galaxy Note 9 and have a spin.