Galaxy Nexus vs White Galaxy Note Hands-on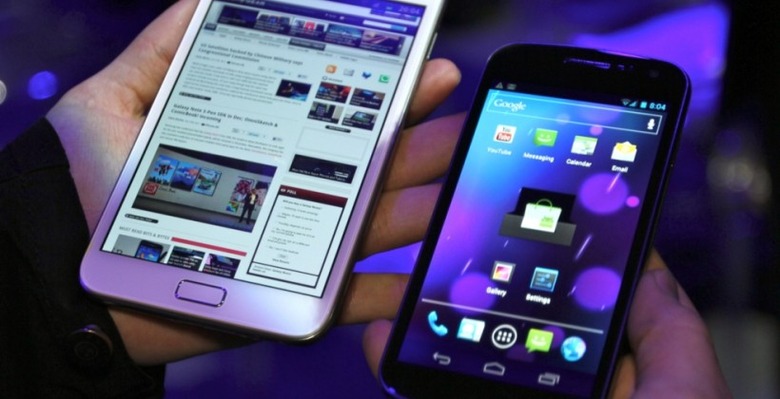 Samsung has just given the Galaxy Nexus its European unveil, along with the white Galaxy Note, and we couldn't resist putting these two rare Android smartphones up close for a video comparison. Both have their distinct appeal: the Galaxy Nexus is the first Ice Cream Sandwich device, of course, bypassing TouchWiz for the pleasures of Android 4.0, while the Galaxy Note has a tablet-aping, 5.3-inch display with a stylus using Wacom technology for perfect digital inking. Check out our hands-on, including video, after the cut.
White can be a tricky color to get right: you run the risk of making your smartphone look oversized or, worse still, tacky. Samsung has nailed it with the Galaxy Note, however: the super-skinny bezel around the Super AMOLED HD display – running at a crisp 1280 x 800 resolution – and the 9.65mm thick chassis make for a device that looks distinctive rather than cheap. The matching white pen, with a discrete Samsung logo, is a nice touch too.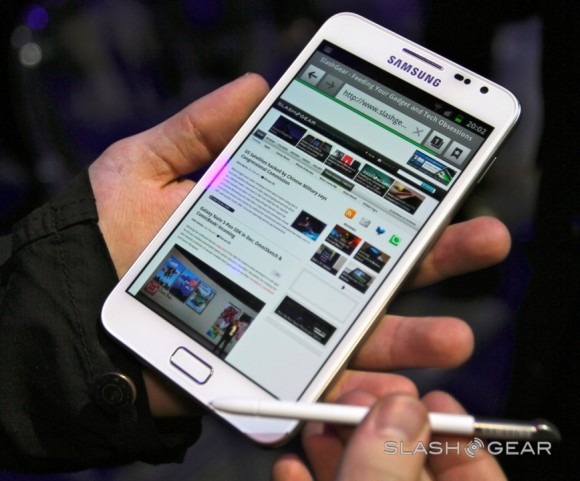 We were impressed by the inking experience back in our initial hands-on with the Note at IFA, and this latest software build doesn't disappoint either. The touchscreen uses a Wacom digitizer, which recognizes pressure as well as touch, and the responsiveness and clarity is brilliant. Unlike, say, the HTC Flyer which can show some disconnect between the nib of the pen and where on-screen inking occurs, as well as jaggedness in the final pen-strokes, Samsung's implementation is flaw-free and smooth.
Galaxy Nexus vs White Galaxy Note Hands-on:
We also asked about Samsung's plans for the S-Pen SDK – set to be released in December - considering Ice Cream Sandwich has native digital stylus support, and the company told us that what, exactly, will happen is still up in the air. It seems that the Galaxy Note will indeed get Android 4.0 – Samsung pointed out that it had been working with Google ahead of other Android OEMs on the platform, for the Galaxy Nexus – but there's no solid timescale for the upgrade.
As for the Samsung Galaxy Nexus, we already had a good idea of how big a step up Ice Cream Sandwich was from Gingerbread from our hands-on playtime at the Hong Kong launch event, but it's a platform that continues to deliver interesting tidbits each time you use it. A lot of the appeal is in the animations, such as when you tap the new on-screen home/menu/back buttons or swipe between panes, and which help to make the OS feel more consistent and thorough.
Just as we expected, the Galaxy Nexus will go on sale in Europe on November 17, and the US release of the Verizon LTE model is expected to be around the same time.