Fusion Garage's JooJoo to Get 3G and Unlocked USB in the Coming Months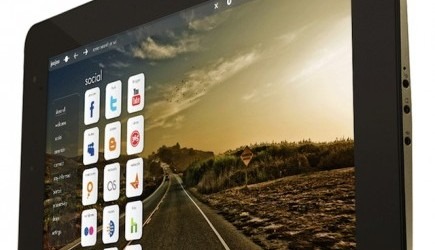 The good news just keeps on coming for the JooJoo. It's about time, too, considering early reviews aren't necessarily the brightest. And, while Fusion Garage's CEO, Chandra Rathakrishnan says that new software, along with a European launch, are on the way, this new bit of news from the company's head is definitely a little bit more worthwhile.
According to Rathakrishnan, there's two big extras coming. The first, and perhaps most notably (considering you'll have to buy another model, if you were one of the 64 to buy the first, we mean), is the confirmation that there will be a JooJoo with 3G connectivity. And, best of all, it's apparently coming in a matter of only 3 months. So, if you were waiting for 3G, there you go. At least you know it's coming. Eventually.
As for the other big change, the company is going to allow for USB mass storage, thanks to unlocking the USB port on the tablet. This would indeed make it stand out from the competition, but not necessarily push it ahead of the pack. And, considering the iPad WiFi + 3G iPad is available today, we'd imagine that has a bit of a jump on the situation. Though, if the HP Slate is dead (or not), along with the Courier from Microsoft's demise, maybe the JooJoo just got a little boost. Or not. Your call.
[via Ubergizmo]