Foxconn Wearable Incubator Tipped To Find The Next Glass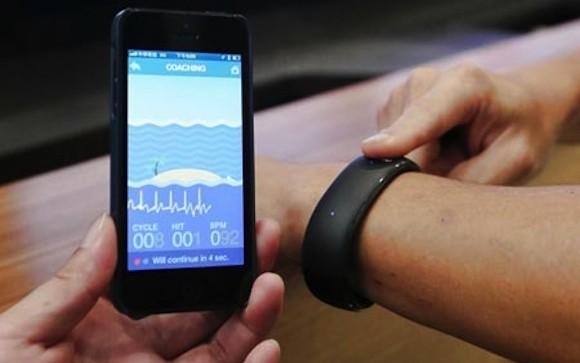 Foxconn, perhaps best known as Apple's manufacturing partner of iPhones, iPads, and Macs, is making a push into wearables with a new investment fund for innovative startups in the segment, it's reported, with business said to kick off in early 2014. The financing scheme will begin selecting potential candidates in the first quarter of the new year, two sources tell Bloomberg, though operations won't supposedly get their own dedicated premises until Q4. Foxconn demonstrated a smartwatch prototype of its own earlier in 2013, though the incubator will be intended to facilitate third-party projects.
According to the insiders, Foxconn is likely to select as many as twenty startups to be included initially, each getting around NT$1m ($33,800) in seed financing. Sources of projects are likely to include universities and student programs, as long as the schemes themselves are around wearable technology.
Although Foxconn is a hardware manufacturer, that doesn't mean it's only limiting itself to physical products. The company will supposedly be open to some software startups as well, as long as they include wearable and/or connected device technologies.
The scheme will be operated by Gou Shou-cheng, Foxconn founder Terry Gou's son, under the Syntrend Creative Park Co. division he already operates. It will eventually be housed in a 12-story complex – also including retail and other office space – in Taipei, though that is not expected to open until around Q4 2014.
Foxconn's ambitions to expand from the big names in electronics and find "the next big thing" have been in discussion at the company for some time now. Earlier this year, it was said to be weighing a launch of own-brand products, such as iPad and iPhone accessories along with computing basics like keyboards and mice. However, it was also said to be recruiting app developers to create content for the various devices it manufactured for others.
Meanwhile, it hasn't been quiet in wearables, either. Foxconn bought a minority stake in action camera specialist GoPro a year ago, for around $200m, and sold Google a package of head-mounted display patents back in August. It's unclear if that deal included any provision to manufacture the production version of Glass.
As for Foxconn's own attempt at a wearable device, that proved to be a Fitbit-style health tracker
that could monitor heartbeat, respiration, and even show incoming phone calls and Facebook messages, WantChinaTimes reported in June. At the time, Gou said that the intention was to add fingerprint biometrics so that it could securely record personal health data, among other things.