Ford And VW's Huge Deal Hits EV And Self-Driving Hurdles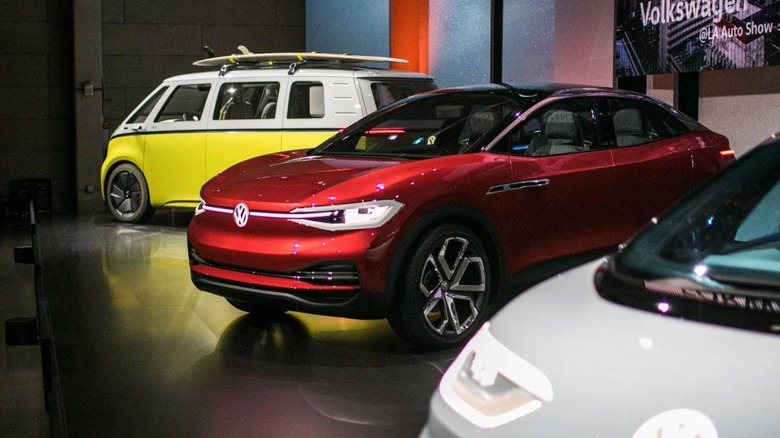 Ford and Volkswagen's deal to collaborate on cars still needs some work, with insiders suggesting it's yet to be the cost, tech, and time-saving savior that the automakers first promised. The two firms announced their collaboration in January, first on pickup trucks and commercial vans, though with electrification and autonomous driving also set to be added to the deal.
Initially, VW and Ford said, there'd be a new midsize pickup truck for global customers. Based on the Ford Ranger platform already sold in regions outside of the US, the new trucks would be engineered and built by Ford but sold under the brands of both companies.
Ford will also be building a 1-ton van for European customers, again to be sold under both automakers' brands. That will be built on the global Ford Transit Custom platform. VW, meanwhile, will work on a city van for it and Ford to sell.
Arguably more interesting, though, is the ongoing negotiation around electric vehicles and self-driving research. Both companies confirmed that talks around extending the partnership to include those categories were ongoing, with a memorandum of understanding that they'd "investigate collaboration" on the technologies.
Earlier leaks had indicated that the meat of such a deal would be Ford adopting VW's MEB platform. That's the modular electrified architecture that the German automaker will use for cars, SUVs, crossovers, vans, and a variety of other, more niche vehicles. Inherent to the MEB platform is its flexibility, with the potential to configure it for front, rear, or all-wheel drive, and with varying battery pack sizes for different range and price points.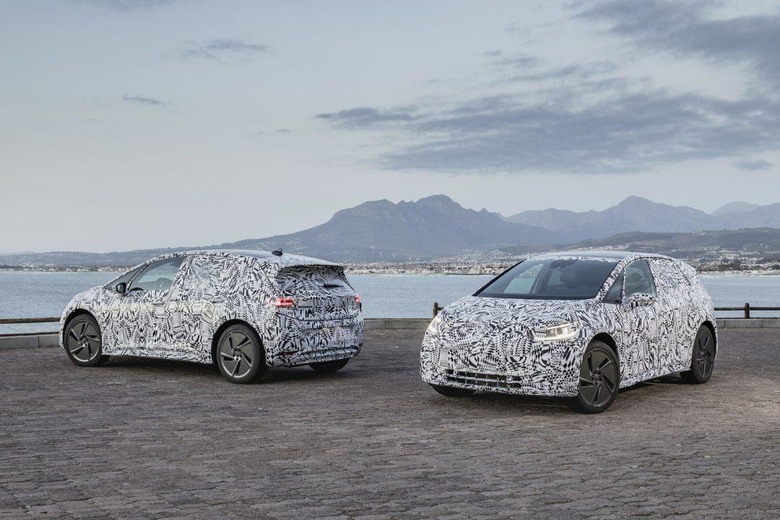 At the time, that seemed like a valuable shortcut for Ford. The US automaker has been accused of dragging its heals on electrification, while the EVs and hybrids it has actually launched have generally underwhelmed in comparison to what's on offer from other manufacturers. Ford has promised hybrid Mustang and F-150 variants over the next few years, along with an all-electric F-150 pickup, but industry skeptics have been critical about its competitiveness compared to rivals.
VW's advanced MEB platform, therefore, could've been a great accelerator, but according to a new report it may not be the advantage many hoped for. Negotiations for how much Ford would pay VW for MEB, where and how it would be provided, and the volumes involved are all underway, Reuters' sources say. Problem is, Ford couldn't use the platform until 2024 at the very earliest, it's suggested.
That makes sense for Volkswagen's EV roadmap, which has the first production vehicles using the MEB platform arriving at dealerships this year. Allowing Ford access to the architecture could well dilute VW's electric car sales, or at the very least put excess pressure on its manufacturing process and battery supply. Elements of MEB will be used across the VW Group, with brands including Audi, Bentley, and Skoda all having electrification of some sort in mind.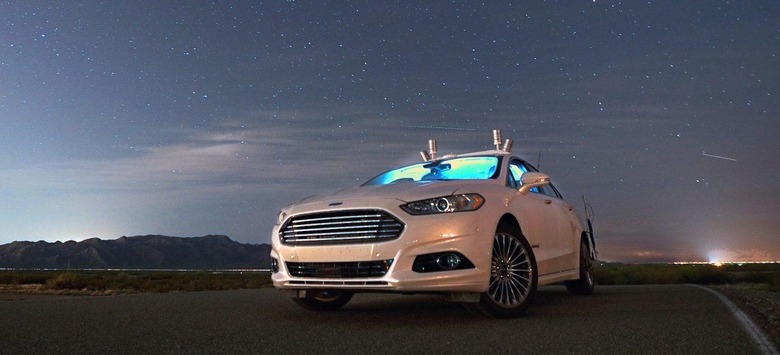 Meanwhile, autonomous driving research has presented another roadblock, it's suggested. Ford is looking for at least a $500m investment from VW in its self-driving division; in contrast, VW apparently would prefer to simply collaborate on the technology. Ford has previously said it plans to build a completely new, purpose-made AV platform for 2021, replacing the retrofitted production cars it's currently using for a number of public trials. One such trial has seen self-driving Ford cars delivering pizzas in Miama, to explore how Ford-backed Argo AI autonomous technology could benefit commercial customers.
Negotiations around both EVs and autonomous research have been ongoing for months, insiders claim. Ford and VW, for their part, each say that talks are proceeding and insist that they're positive and constructive. Nonetheless, while the prospect of working together might have the potential for significant cost benefits over time – at the scale of billions of dollars, indeed, though both automakers have warned that any savings wouldn't be realized until 2023 at the earliest – it's also clear that neither is willing to give up competitive advantage along the way.