Ford is set to expand its real-world autonomous vehicle testing, kicking off on-the-road trials in Europe next year. The expansion builds on Ford's existing project in North America, where the automaker has already announced it aims to launch a self-driving rideshare scheme by 2021. Now, just like an American driver taking a local driving test while abroad, Ford's technology has to get to grips with foreign roads.
It's a bigger issue than just reprogramming the car to drive on the other side of the road in the UK, Ford points out. "Rules of the road vary from country to country here," Thomas Lukaszewicz, manager of Automated Driving at Ford of Europe, said of the announcement. "Traffic signs and road layouts are different, and drivers are likely to share congested roads with cyclists."
That's not an insignificant challenge, and the efforts will be spread across three different centers initially. The UK project will be located at Ford's Engineering Center in Essex, the automaker told TechCrunch, while its Research & Advanced Engineering facilities in Aachen and Cologne in Germany will also be involved. Together, they'll have to get to grips with differing regulations, styles of driving, and localized foibles in numerous countries.
Nonetheless, Ford says its research suggests European drivers are generally in favor of robotic cars taking to the public highways. In a survey of 5,000 adults, 80-percent said they'd take advantage of the autonomous chauffeur to watch the scenery go past, while 72-percent said they'd use the time to make phone calls. 64-percent envisaged ignoring the road and concentrating instead on eating.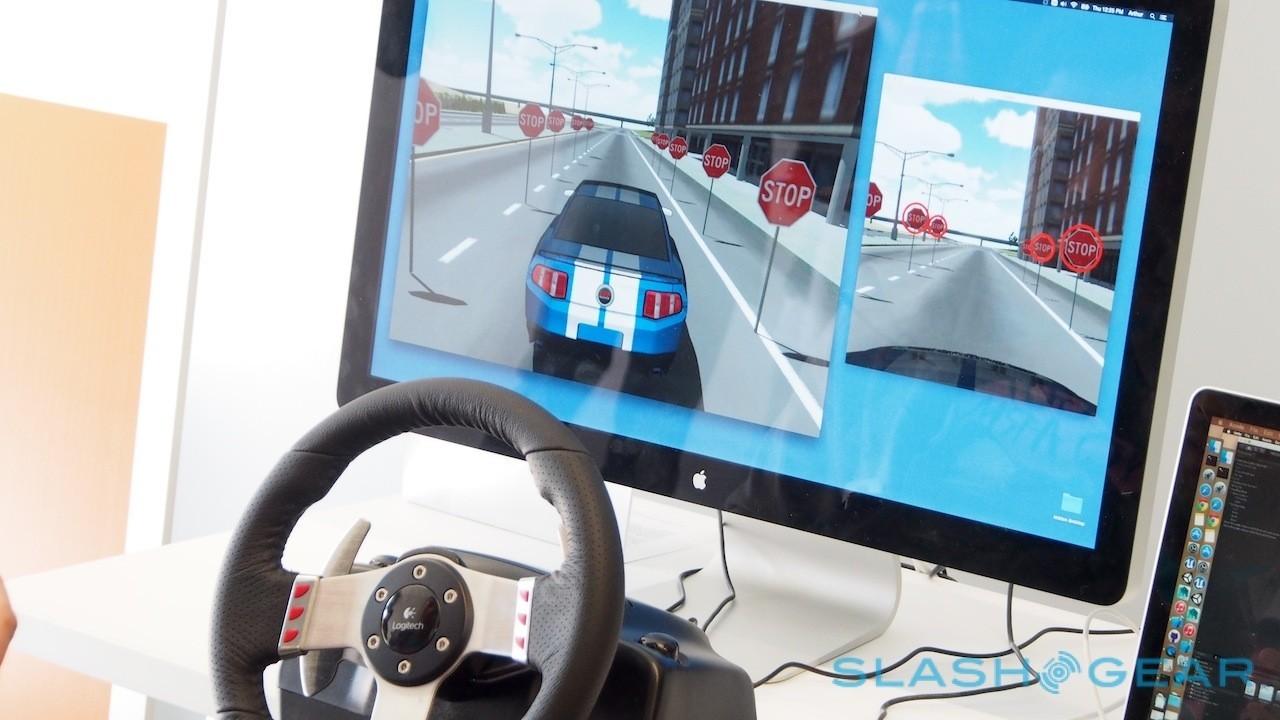 All the same, there's a pretty divisive split between those who are confident in self-driving cars' talents and those who still need some convincing. While Ford's research found that people would rather have access to an autonomous vehicle when they went out socializing or when it comes to commuting, less than half thought driverless cars would be safer.
In the US, Ford's research has been spread across both its home base in Dearborn, MI, but also at the company's relatively new Research and Innovation Center in Palo Alto, CA. Opened in early 2015, as a way for the automaker to not only tap into local talent but build partnerships with other, tech-savvy firms, its focus has been autonomous vehicles though also car-sharing, alternative transportation, and other ways to ease congestion and emissions. Its research vehicles began plying California streets at the beginning of this year.
The culmination of those efforts will be Ford's autonomous taxi service, expected to launch in 2021. Promised to be a Level 4 autonomous system, it would be capable of handling all but the most challenging situations – extreme weather might prove too much, for instance – and occupant attention to the road wouldn't be required. As a result, there'll be no steering wheel, pedals, or other traditional controls.
Ford is yet to say whether it has self-driving ridesharing plans for Europe yet. Just as the vehicles themselves would have to get up to speed with the rules of the road, so the regulatory environment for autonomous driving differs from European country to country.