Ford autonomous cars hit California roads in early 2016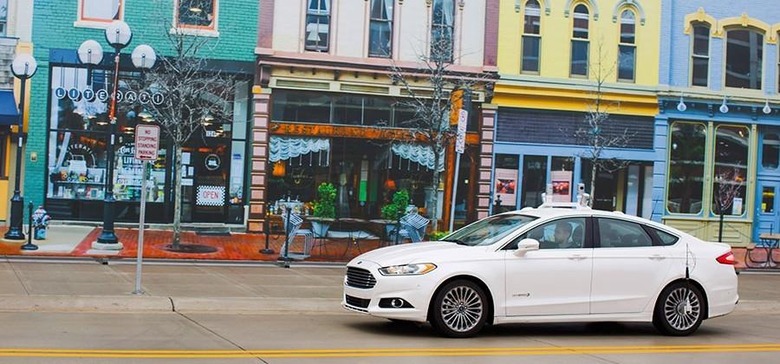 Ford will join Google and others testing self-driving cars on California roads in 2016, sending its autonomous Fusion Hybrid out among the public. The automaker is the latest to acquire a permit in the California Autonomous Vehicle Testing Program, which gives permission for self-driving vehicles to escape from the test track and out into the real world.
The car itself has already been undergoing trials at the MCity facility in Michigan, an replica city intended to give manufacturers a safe place to see how well their autonomous features hold up in practice.
In California, the project will be managed by the team at Ford's Palo Alto Research and Development Center, the facility set up to investigate next-generation technologies. Opened back in January, it's currently staffed with more than 100 researchers looking at self-driving systems, driver-assist safety, and new materials for use in vehicles like the upcoming 2017 GT supercar.
Ford has dubbed its strategy "Ford Smart Mobility" and, according to CEO Mark Fields, cars that drive themselves are just one part of the overall program.
"Let's say you're in your garage in San Francisco, you hit the button, you go to sleep and you wake up at grandma's house in Haywood. I think those days are still a long way away," the chief exec told SlashGear in an interview earlier this year.
"But, I think there will be some level of full autonomy ... on the highway if you can change lanes and things of that nature, or in predefined geo-fenced areas that have been mapped, 3D mapped. Maybe in some urban areas."
Meanwhile, Ford is inking new deals with software specialists in the hope of accelerating development of its infotainment and other systems. A new collaboration with Pivotal, for instance, will see connected car features pushed out via the cloud, in what the automaker says will significantly cut update times from what drivers have come to expect from their cars.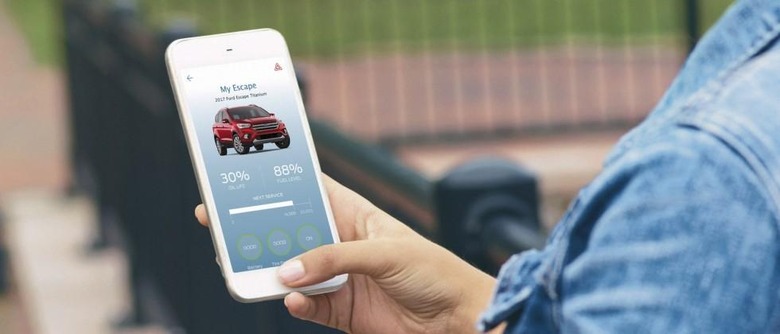 The first such features will be seen on the Ford Escape, which is the debut model for SYNC Connect and allows owners to check location, fuel level, and other details remotely.
Thanks to the baked-in modem, the car can also be remotely locked and unlocked, as well as the engine started.