Ford Ranger Production Gives Historic US Plant A New Life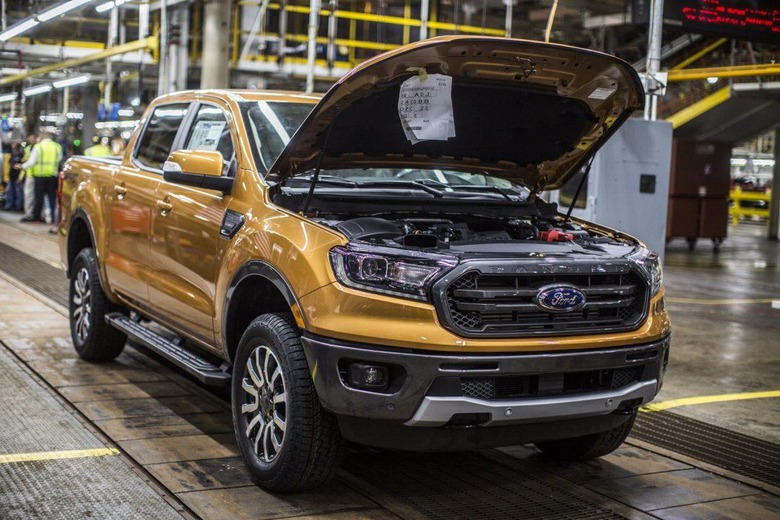 Ford has kicked off 2019 Ranger pickup production, and it's a big deal not only for the return of a classic nameplate to the US, but for the plant tasked with manufacturing it. The all-new truck will be produced at Ford's Michigan Assembly Plant just outside of Detroit, a facility which has more than one connection with iconic vehicles.
Indeed, it was the location where Ford's first Bronco began production back in 1966. That lasted for three decades, with the facility also responsible for Ford Expedition and Lincoln Navigator production between 1996 and 2008.
Since then, it has been busy building the Ford Focus, but production of that ended earlier in 2018. That gave the opportunity for an $850m investment into retooling, ready to restart US production of the Ranger. The new truck will slot in beneath the F-150 in size, and launch with Ford's 2.3-liter EcoBoost engine and the 10-speed automatic transmission from the bigger pickup.
What there won't be, at least for a while yet, is a Ranger Raptor. Ford will offer that variant overseas, with a tuned diesel engine, but the US will miss out. For a start, the automaker points out, the current Ranger Raptor is based on the Euro-spec version of the pickup, not the new North American-spec model. Beyond that, sales of the F-150 Raptor aren't exactly suffering, with plenty of buyers for the full-sized performance pickup.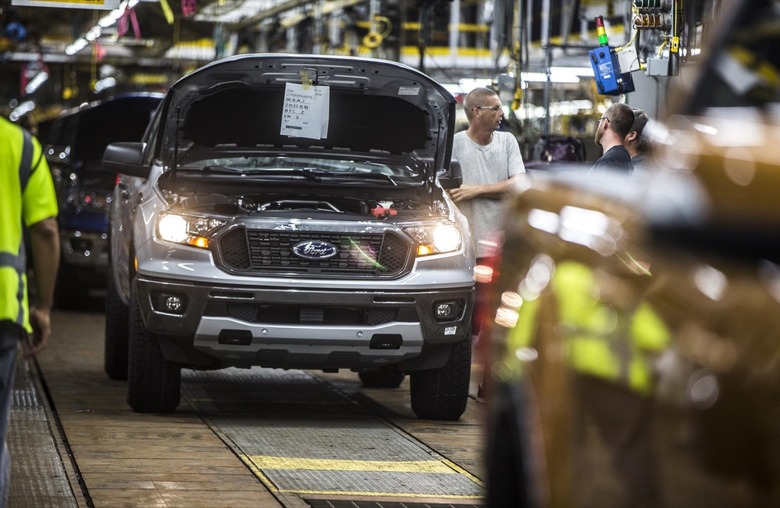 In fact, the next big milestone for the Michigan Assembly Plant will be another old name from the past. Ford will bring back the Bronco as an all-new model too, with the truck expected to be based on the same underpinnings of the Ranger. That launch isn't expected until 2020, however, giving plenty of time for chatter of an EV or hybrid variant to pan out.
It's been eight years since the Ranger was available in the US, after Ford axed the old model and opted to build a new version internationally instead. Now, though, the automaker is counting on increasing demand for utility and SUV models to motivate a huge change in its product line-up. Cars and other traditional passenger vehicles will be sidelined, with SUVs, trucks, and crossovers taking their place.
Indeed Ford says that, by 2020, it expects to have replaced more than three-quarters of its North American range. The 369 acre plant in Wayne, Michigan, will be instrumental to that reinvention, as will new electrified drivetrains, including an all-new fully electric truck, and hybrid versions of the Mustang and the F-150.