This is the Ford Mustang hybrid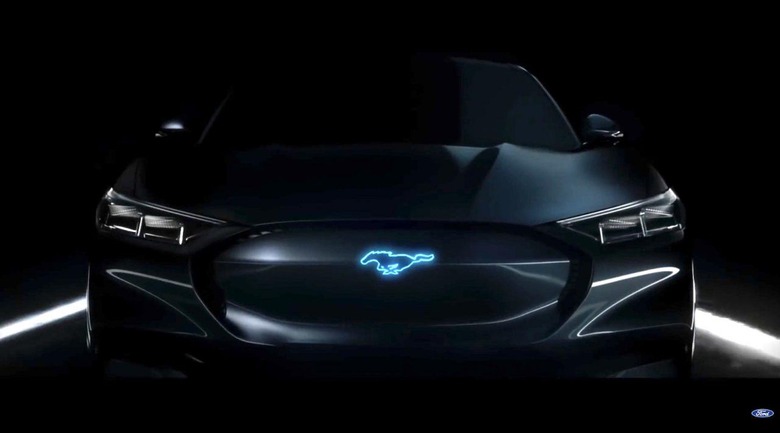 Ford may be shifting to focus on SUVs and trucks, but there'll be one big constant: the Mustang will still have a key place in the range, albeit with a hybrid drivetrain. Now, the automaker has shared a glimpse of what that car will look like, as part of its new "Built Ford Proud" campaign.
It stars Bryan Cranston, who you'll probably know from Breaking Bad or Malcolm in the Middle. To the repeating refrain from the Rolling Stones' "Paint it Black" – like a nod to Henry Ford's famous quote "You can have any color as long as it's black" about the automaker's original Model T – he insists that dreamers won't create the future, builders will.
One such part of that future will be the first ever Ford Mustang hybrid. The automaker spilled its intentions on that back in January 2017, promising to electrify some of its most popular nameplates. "They give us the ability to showcase to our consumers the full benefit of electrification, beyond efficiency," Hau Thai-Tang, executive vice president of Product Development and Purchasing at Ford, told SlashGear at the time.
Since then, it has only become more important. Ford's decision to axe most of the passenger sedans and hatchbacks from its line-up in North America, focusing instead on utility, SUV, and crossovers instead, will see a significant change in Ford dealerships. Indeed, the Mustang will be one of the few "traditional" cars left there.
The Ford Mustang hybrid isn't expected to launch until 2020, though the automaker has been dripping out tidbits beforehand. From this preview video, even a brief glimpse gives us some new information. The car keeps the sculpted hood lines of the gasoline version, but blanks out the front grille; an illuminated Mustang pony logo takes pride of place.
Below it, the lower fascia is simplified. More stylized lights – almost certain to be LED – have been introduced. Beyond that, it's hard to say.
A key question still to be answered is just what will actually power the Mustang hybrid. In the video, the tease comes just after a cutaway under the hood showing a V8 engine. However it's unclear whether that should be read as part of this new, electrified Mustang, or just as one step in the car's history.
Ford has said that the Mustang hybrid will deliver "V8 levels of power and even more torque," but not confirmed whether that means an actual V8 engine or something smaller. After all, one of the advantages of hybridization is that it can allow smaller engines – like a V6, perhaps – to pack the punch usually associated with their larger counterparts.