Ford's high-risk electrification plan is all-or-nothing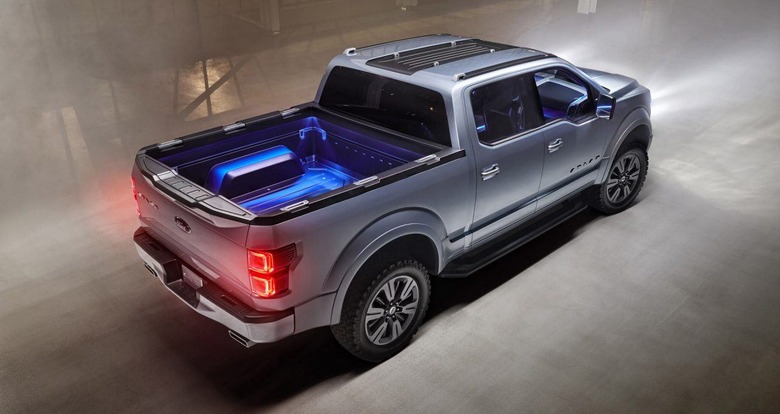 Ford's seven-strong electrified vehicle announcement at CES 2017 this morning is the Detroit automaker's biggest commitment to EVs to-date, and there are no half-measures. On the cards – and, indeed, on the roads within the next few years – will be hybrid versions of some of the blue oval's biggest nameplates. It's a strategy that's markedly different from that taken by many of Ford's rivals, which have focused on a few halo hybrid and EV products amid the rest of their mainstream range. I caught up with Hau Thai-Tang, Ford group vice president of Purchasing and the automaker's "executive electrified vehicle champion" to find out more.
Where Toyota created a whole new nameplate for Prius when it tackled hybrids, Ford is instead looking to push mass-market acceptance by taking existing cars and giving them an electrification makeover. It's not an untested strategy, mind. The company tried it before – and arguably succeeded – with turbocharging, particularly in its trucks line-up where skepticism was at its greatest.
"One of the things we really feel like is a hallmark for Ford over the past 100 years is our ability to democratize technology and make it available to the masses," Thai-Tang told me. "More recently, with EcoBoost engines where we have it essentially on 100-percent of our vehicles. We have the same example with our SYNC platform, and there's 5m vehicles with it in the field. And most recently with high-strength aluminum in our trucks. I think it differentiates it from our competitors who are doing it on one or two products."
Just as was the case with EcoBoost, however, Ford is aiming to not only gain traction with electrified powertrains but change the perception of them too. Turbocharging, for instance, was initially seen as a way to make vehicles more economical by fitting smaller engines with forced-induction. Ford opted instead to underscore the potential performance advantages, slotting an EcoBoost into the Mustang line-up.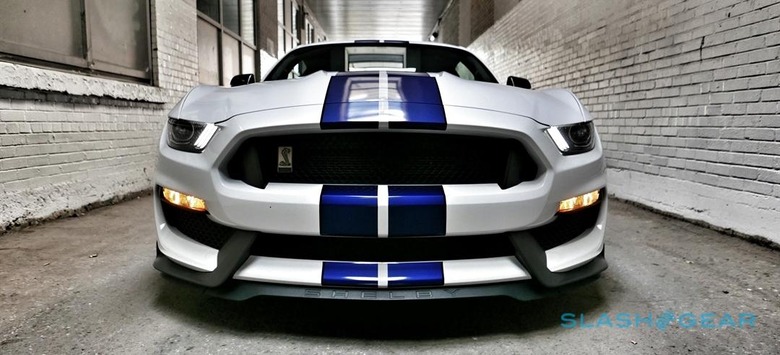 "We're doing it with some of our most iconic products," Thai-Tang says of the EV roadmap. "They give us the ability to showcase to our consumers the full benefit of electrification, beyond efficiency." With the Mustang hybrid, therefore, Ford is emphasizing the ways electric motors can add to low-end torque.
While no decision on what specific gas engine will be used in the car, it'll definitely be an EcoBoost of some capacity. Ford expects power to be comparable to a Mustang V8, though Thai-Tang wouldn't be drawn on where the car will sit in the overall hierarchy of pony car models. The EcoBoost Mustang, for instance, slots into the midrange, with a 5.0-liter V8 still top of the tree.
That was seen at the time as a recognition that, for muscle car buyers at least, turbocharging still wasn't going to be quite as readily accepted as big displacement. Nonetheless, Thai-Tang is confident that, just as EcoBoost did before, so electrification will meet with a willing audience. "There were quite a few skeptics when we talked about downsizing [to EcoBoost]," he pointed out to me. "I think we were able to prove that these customers are very tech-savvy, they understand the bonuses, and it's up to us to communicate those advantages."
The F-150 and Mustang hybrids are one thing, but Ford is also looking to complete electrification. Its fully-electric small SUV won't be on the road until 2020, lagging the Chevrolet Bolt EV and Tesla's Model 3, though its 300+ mile EV range will be competitive with each. According to Thai-Tang, though, a compact ute makes much more sense to Ford than a hatchback or a small sedan as its rivals have opted for.
"We don't want to compare ourselves to the competition, but Ford is a leader with SUVs and utilities," he pointed out to me. "So, consistent to what we're doing with Mustang, Transit, F-150, we're going to continue to build on that." What he did confirm was that the electric SUV will feature brand new electric architecture, atop an all-new platform "that's been optimized for full-battery electric."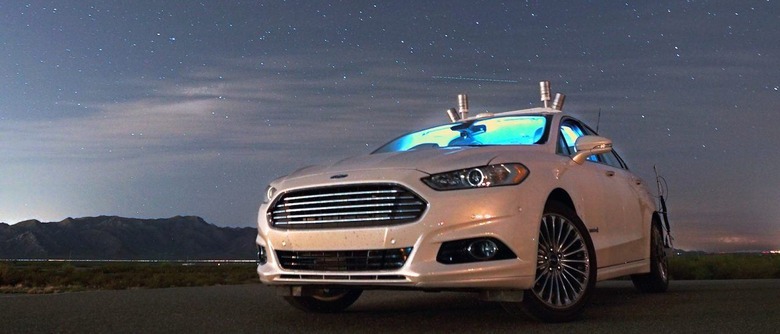 Ford is targeting the sort of owners traditionally swayed by the freedom and utility of an SUV, but what about those who don't want to drive at all? The most intriguing of Ford's electrified announcements today was its promise of a "high-volume autonomous vehicle" that would use a hybrid drivetrain and, according to CEO Mark Fields, have "no steering wheel, brake or gas pedal " but be used for ride-sharing and taxi-style service. It's expected to launch by 2021.
Given the recent troubles faced by Uber in San Francisco, which saw the would-be cab disruptor stacking all its prototype cars onto the back of a truck and abandoning the city, I was curious how legislators had reacted to Ford's plans. According to Thai-Tang, the automaker's legacy has proved just as helpful in unlocking cooperation when it comes to 21st century transportation.
"We've had very receptive feedback," the exec told me. "I think the fact that we've been a company around for 130 years, coupled with great relationships with cities and municipalities, that engenders a lot of trust." Instrumental in that has been the recognition that what urban planners are looking to achieve with self-driving vehicles is in some ways vastly different from what car and transportation companies are aiming for, and what consumers say they desire.
"What we're hearing from cities is that their concerns are a little different [from those of consumers]," Thai-Tang explained. "For instance, the convenience of a taxi and a lower price point appeals to consumers, but if you look at a municipality like London, you not only have the traditional black cabs, you have minicabs, and Uber and Lyft driving around, looking for fares, but that actually causes more congestion. They're keen to look at autonomous vehicles to reduce congestion, but also dynamic route planning and telematics to really reduce congestion. So for us, our partnership is to understand through their eyes."
Right now Ford won't spill the beans on which the first cities to get autonomous cab services might be – "we have nothing to announce" Thai-Tang told me – but points to its ongoing road trials for potential hints. That testing is already underway in North America, particularly around its research center in Palo Alto, CA, and is due to expand to the UK and Germany in the new year. "You know where our global footprint is," Thai-Tang conceded, "and certainly these places would be a good place to start."