Ford Mustang Hybrid Tipped For 2020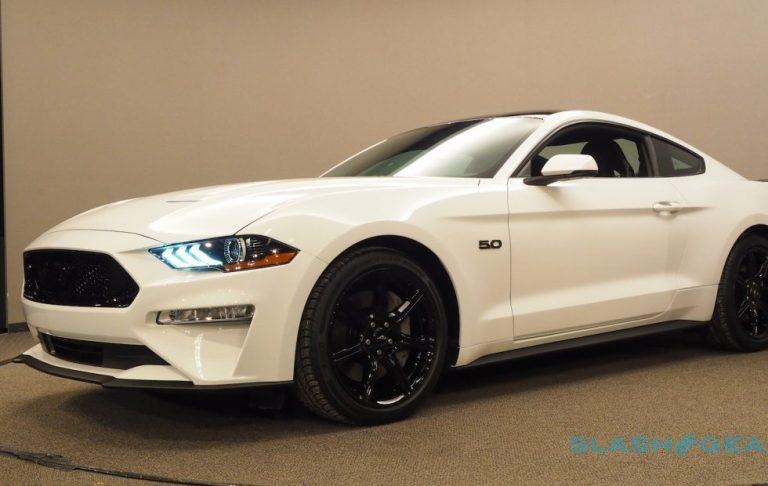 The world has gone hybrid and EV crazy over the last few years in a push to reduce pollution and go green. Initially, many performance car fans feared that the advent of the electric vehicle and hybrid cars would mean performance cars would disappear. Tesla and other EV makers have shown us that EV performance cars are very fast, even if they are very expensive right now.
Hybrid tech is seeing a boom in some performance applications. Word is that Ford has eyes set on launching a hybrid Mustang in 2020. Exactly when in 2020 the hybrid Mustang might debut we don't know. What we do know, thanks to Ford Group Marketing Manager Corey Holter, is that the car will offer "V8 levels of power and even more torque."
Gobs of torque, acceleration, and big power capability with smaller engines are hallmarks of hybrid application in performance cars. Interestingly, the hybrid isn't the only green Mustang that is rumored to be under consideration at Ford. The automaker is also considering full electric versions of the Mustang.
Another interesting rumor tips that an all-wheel-drive version of the Mustang might happen. The AWD Mustang would be a big hit with Pony Car fans in cold weather states where rear wheel drive rides often get stored away for the winter.
Any of these new Mustangs would be a change from the tried and true formula that has kept the Mustang around since the early 60s. That formula has meant big V8s for performance versions and four-cylinder or V6 engines for the mainstream versions. Purists might bemoan the launch of an electric, AWD Mustang but at least it shows Ford plans to keep the Mustang around.
SOURCE: Autoblog