Folding Surface Phone teased in new Microsoft patent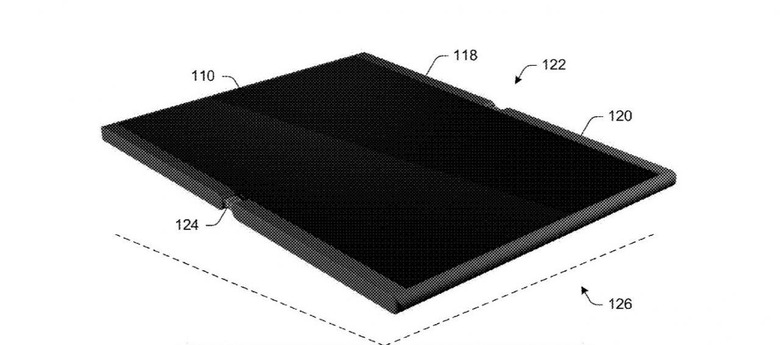 Microsoft has patented a folding, flexible smartphone which could open out into a far more practical tablet, potentially teasing a possible Surface Phone form-factor. The patent, granted earlier this month, describes a "Mobile Computing Device having a flexible hinge structure" or, in other words, a portable gadget the size of a smartphone when collapsed, but which can be opened up for a far larger interface. Indeed, Microsoft actually has multiple designs on the same core theme.
One potential form factor, for instance, comprises of two or three hinged panels. Joined along the longer edges of each rectangular section, they would unfold to make a device with double or even triple the screen space of a similarly-sized smartphone. By using a flexible display, the screen would be able to stretch around those hinges and, when opened, offer an uninterrupted panel.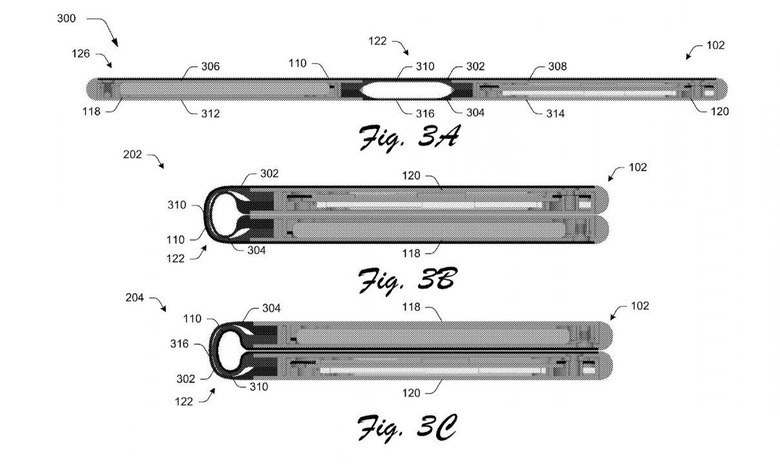 In an alternative design within the same patent, meanwhile, Microsoft suggests a sliding form-factor instead. There, a rectangular handset would – by pulling out one side – unfurl a larger flexible display. According to Microsoft's sample sizes and screen resolutions, a 5.58-inch phone could, with three sections opened out, convert into a 9-inch tablet.
Now, patent prognostication is an inexact science – indeed, it's not a science at all. As we've seen time and time before, just because a company patents a certain technology, form-factor, or design, that doesn't mean it's necessarily going to translate to an actual product. Still, it's an intriguing indication of one possible direction Microsoft is apparently considering.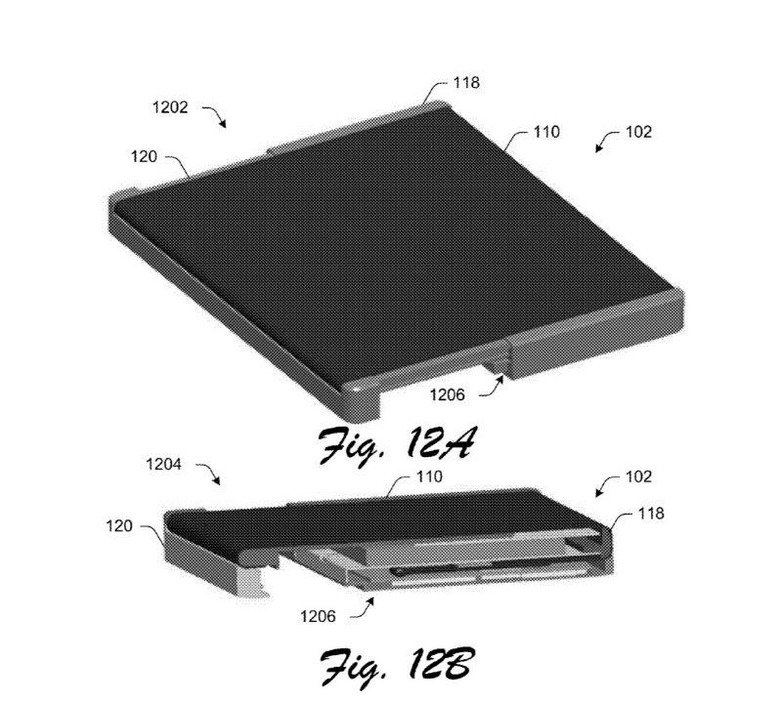 The advantages are clear. When folded, a device could still be pocket-sized. Indeed, Microsoft's idea of using a screen which wraps around the outer edge – rather than, as we've seen in other concepts, being sandwiched within a bi-folding design that would be opened as a book might – would mean that the potential Surface Phone could be used as a regular phone when still collapsed.
However, opened up there'd be far more room for apps, more advanced interfaces, and larger videos. That would undoubtedly be appealing for those using their devices for multimedia playback, but also has implications given the universal apps running across Windows 10 on phone and laptop form-factors. For instance, you could open up your Surface Phone and have room for the laptop UI of Word.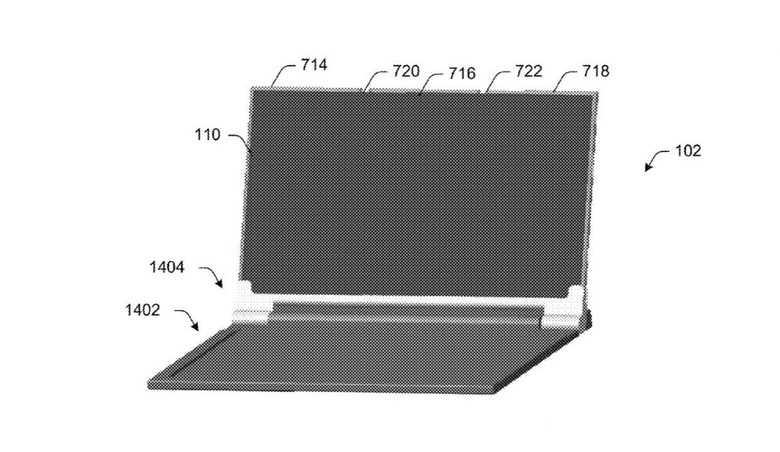 Microsoft does suggest one potential notebook-style layout with the design folded, though other possibilities follow the "tent" style popularized by 360-degree hinge laptops. The core device itself needn't even be phone-sized, either. As Microsoft's calculations make clear, an iPad Mini-sized 7.9-inch tablet could open out to an iPad Pro-scale 12-inch tablet with 2160 x 1620 resolution, using the same design principles.
All this is notable given Microsoft's efforts to blur the lines between phone, tablet, and notebook productivity. While Continuum – plugging full-sized peripherals into a Windows Phone and running desktop-style apps – didn't make quite the splash the company perhaps hoped, more recent news of Windows 10 on Snapdragon processors has far more potential. Rather than a phone doing PC duties, a PC could be packaged in a phone form-factor.
Still, Microsoft will have to work fast if it wants to be first to market with such a design. Samsung is rumored to be working on two folding smartphones, tipped for release as early as 2017. That would likely use the rollable OLED display technology the company demonstrated midway through 2016:
VIA Windows Central
SOURCE USPTO