Five Reasons Apple's September 9 Event Will Be HUGE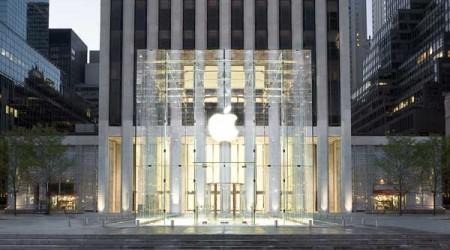 Now that Apple has made their September 9 event official, the freak-out can begin. We think we know what we're getting, but Apple is still playing their cards close to their chest. Given the plethora of leaks and rumors surrounding what is in Apple's pipeline, we can safely assume September 9 — and what comes of it — will be huge. Here's why.
The iPhone 6
Apple doesn't need to actually say it's coming, because we know it is. The screen size change promises to make a lot of current iFans happy, and may even encourage some who have been snobbish about a small iPhone screen to give iOS a go. We've already told you how Apple plans to straddle the line when it comes to the resolution change, so it should be business as usual for users — just a larger screen.
Or, perhaps two larger screens. We've heard Apple will introduce both a 4.7-inch and 5.5-inch screen size on September 9. We've heard quite a bit about the 4.7-inch model, so the larger of the two may just be a screen size change, and keep the same components.
iOS 8 and OS X Yosemite
With iOS, Apple has always been closely guarded about who gets in, and what can be done. That walled garden even stretched to their desktop OS. This time around, Apple is knocking down the top of the wall and peering out into the wild.
Apparently, they like what they see. With iOS 8, we're getting things like third-party keyboards — something Apple has never allowed. We're also getting interactive notifications on iOS, another very Android-y thing.
As for playing nice with OS X, there's no problem there. Apple's incoming handoff feature allows some seamless transitioning between the two platforms, and aesthetically they have never been closer. Notification center in OS X is changing, too, matching iOS very closely. There are a ton of changes incoming, and our WWDC 2014 tag encompasses them all, so we suggest you take a look there to get an in-depth look at what Apple has coming for their two OSs.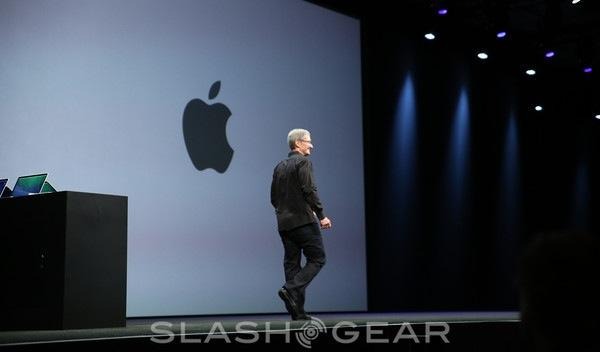 The iWatch
The stuff of legend, the iWatch is believed to be Apple's foray into the world of wearables. Little is known about it, but recent reports suggest we'll see it alongside both new iPhones on September 9. If you thought the world was excited for smartwatches, watch it mushroom-cloud when the iWatch comes out.
Aside form a hardware selection, Apple also has HealthKit and health, their rear and forward-facing health monitoring apps. Health is what we will see on our devices, while HealthKit is the underlying platform Apple has been sourcing partners for. If we have an iWatch, look for HealthKit to get some major announcements, too.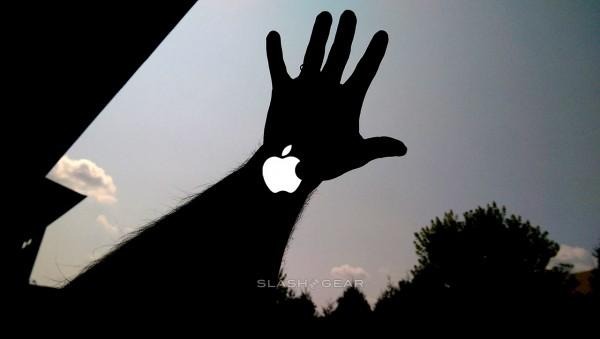 The Venue
Sounds like a silly reason to think this will be a big deal, right? Nope. Apple is holding their event this year at the Flint Center for the Performing Arts in Cupertino. Sounds like a fairly benign venue, but it's not.
Not that there is much in the way of excitement there, but the capacity is massive. Apple is holding the event at a place that seats 2,405 people. Their Campus Town Hall, where they hold many of their events, seats 301. The Moscone Center, where Apple holds their WWDC, seats roughly 5,000 in the main hall (where the keynote is given).
Apple is also building a mysterious structure at the Performing Arts Center, which is said to be about three stories tall, and protected by a heavy security detail. Nobody will talk about what the forum is for, but it's built specifically for this event.
Apple is banking that 2,400 people will want to trek to Cupertino, and watch them unveil whatever it is they want to discuss. To put it into perspective, the last time they held an event at this hall was when they unveiled the iMac, and before that the original Mac.

The Unknown
We can safely assume the iPhone 6 is coming, and with it iOS 8 and OS X Yosemite. The iWatch? Likely, but we've got little evidence it's really coming, so we won't get too worked up just yet. All we have are rumors and leaks, but what isn't being said?
What about HomeKit, Apple's connected home platform? Are there things about iOS 8 or Yosemite Apple held out until September 9? At WWDC, we were inundated with news. Since that time, some of it has fallen through the cracks while we focus on screen sizes and metal cases for iPhones.
So what aren't we seeing? That's the question so far. That structure Apple is building has to be for something, but what? It's not a foyer or something sill like that, so it has purpose.
We don't expect much in the way of "new" — that is, something we've not even got wind of — but what Apple has done with previously announced apps or platforms remains a back-burner curiosity.
Conclusion
Some of what is coming we know about; some we don't. Apple has invited 2,400 people to come check it all out, and from that we can conclude that whatever they have — it's special. Whatever smartphone, wearable, platform, or combination of things we'll see on September 9, Apple is betting big that we'll love it.
Apple Senior Vice President of Software Engineering Craig Federighi already hinted this year could be the most exciting year Apple has had in over two decades. That comment was originally passed off as glib cheerleading, but maybe he's right.