Apple Sept 9th iPhone 6 Event Official: "Wish We Could Say More"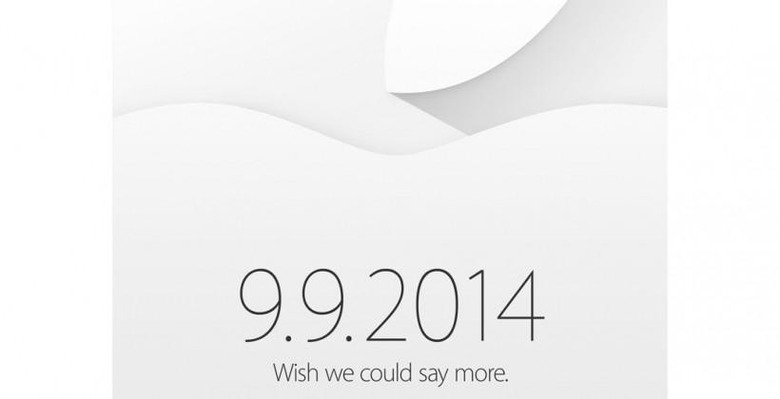 Apple has confirmed it is holding an event on September 9th, the day the company is expected to reveal the iPhone 6 and potentially the iWatch wearable as well. The event – with the tagline "Wish we could say more" on the invitation to press – will be held at the Flint Center for the Performing Arts in Cupertino, California.
The event kicks off at 10am Pacific time, as per usual for Apple events.
Apple's schedule is likely to be a busy one, too. Two versions of the iPhone 6 are believed to be in the pipeline, one with a 4.7-inch display and another with a 5.5-inch screen, and each running iOS 8.
Meanwhile, rumors earlier this week suggested that the iWatch – or whatever Apple's first wearable ends up being called – will also be part of the September 9th show.
That's expected to have a health focus, tapping into Apple's HealthKit platform.
SlashGear will be live-blogging the whole launch, so join us at live.slashgear.com for all the details as they're announced!