Amongst the apps released this week in the the wave of Android Wear for Google Play was IFTTT, making way for a number of Android Wear Channel additions in the process. IFTTT – for those of you unfamiliar – stands for If This Then That. It's a collection of formulas that make it easy for you to connect all of your devices. With Android Wear, this is all connected to your wrist.
Before you continue, have a peek at our Android Wear Review in all its glory. We've also got looks at the watches that've been released so far: LG G Watch and Samsung Gear Live.
To find the button you'll be clicking, you'll have to do the following:
1. Tap the clock
2. Tap Start.
3. Scroll all the way down.
4. Tap IFTTT.
5. Scroll left to find recipes you've activated.
Send someone an email with a map of where you are
Inside the IFTTT app interface on your Android Wear device, you'll just tap – and poof. Instead of going in to your Google Maps app on your phone, tapping in your location, and sharing, you'll not even have to get the phone out of your pocket. This recipe is especially helpful when you need to tell your comrades where you are at any given moment.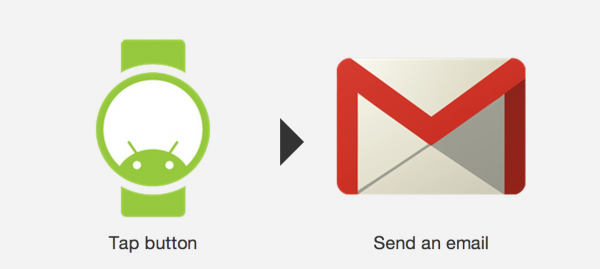 There's also a recipe to "upload a map of where you are right now" to Facebook, and another that sends an email back to you!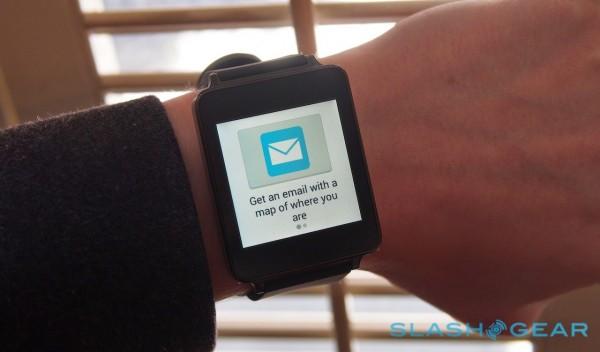 Follow friends' Foursquare checkins
Before this functionality comes to Foursquare, you'll find that getting check-in notifications for locations your friends are at is much easier on you when it's all on your wrist. This Foursquare recipe portends whatever abilities Swarm will bring, too.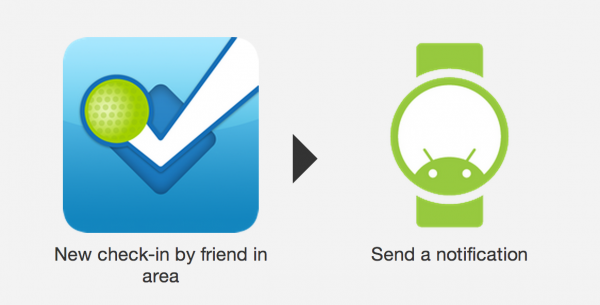 Text your SO: I'm coming home
From the fellow known as leorstern, this recipe allows you to instantly send a text message with a tap. We'll be exploring the idea of turning that into a Yo or a Hodor soon enough.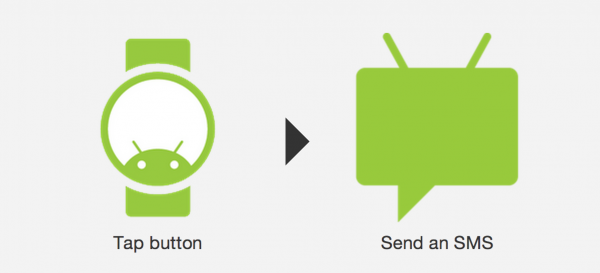 Smoke alarm warning notification
Not just on your smartphone anymore, you'll have the ability to get a notification from Nest, the smart learning thermostat and friends, on your Android Wear device. This nest-themed recipe won't be able to be ignored – as well it shouldn't be.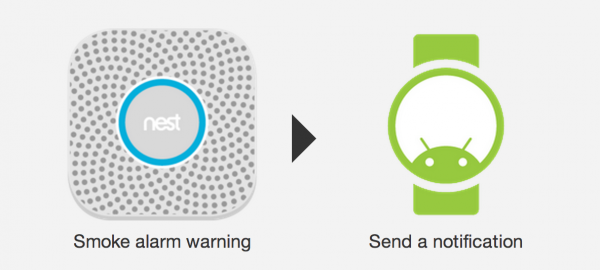 Calorie goal not achieved by 2PM
Another notification (this one from Fitbit)! You're getting the theme by now, I'm sure. Every recipe like this has Android Wear on the "this" or the "that" – as a trigger, Android Wear is just a button. As a receiver, Android Wear is just a notification.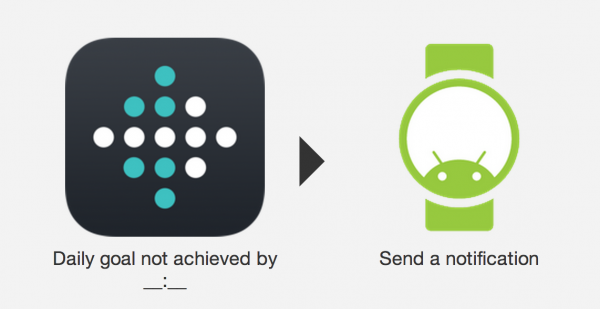 More for the future
Soon we'll be adding to the Android Wear Recipe collection with our own recipes centered on SlashGear and Android Community – see t_chrisburns for a few early recipes now.