Fiat boss: Don't buy my 500e EV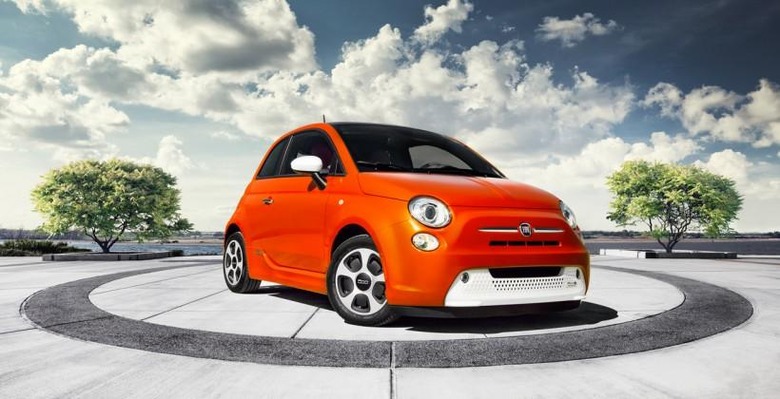 Fiat's 500e electric car was never going to be a volume seller, but Fiat Chrysler chief Sergio Marchionne is apparently doing his best to make it even less popular, telling would-be buyers he'd actually prefer them to skip the battery-powered vehicle. The blunt boss criticized the US regulations that force car companies to develop EVs, arguing that the value drivers and the government place on such cars simply don't line up with what it costs Fiat Chrysler to make them.
"I hope you don't buy it, because every time I sell one it costs me $14,000," Marchionne said during a conference this week, Reuters reports. "I'm honest enough to tell you that."
According to the CEO, the sums on the 500e just don't add up. The car is rated for an admirable 108 MPGe in the US, but costs more than $32k in the first place.
Federal tax credits bring that down some, but Marchionne points out that even with those subsidies drivers simply aren't willing to pay what Fiat would need to charge to make the 500e profitable or even allow it to break-even.
That's why Fiat only offers the 500e in California, and even there has limited ambitions for sales. "I will sell the [minimum] of what I need to sell and not one more," Marchionne insisted.
The chief executive's message isn't new. Last year, he warned that Fiat would take a hit on each car sold, arguing that governments should be encouraging more economical vehicles of all technology types, rather than focusing on electric-only.
"If we just build those vehicles, we'll be back asking ... in Washington for a second bailout because we'll be bankrupt" Sergio Marchionne, CEO, Fiat Chrysler Automobiles
It's not the only pessimistic prediction we've heard from auto makers about the government's approach to EVs. Last year, Toyota highlighted the expiry date of current subsidies for new electric car purchases, warning that such models could end up costing $4,000 more in due course.
SOURCE Reuters