California-exclusive 2013 Fiat 500e is priced at $32,500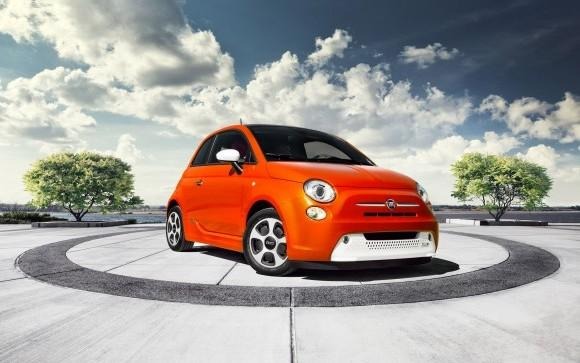 The Fiat 500e will be sold exclusively in California for the price-tag of $32,500 MSRP. The first deliveries of this car are expected to occur this summer. You will be able to purchase a Fiat 500e at the starting price of $32,500, however, for those that are eligible for federal credits, state incentives, and FIAT rebates, you will be able to purchase this vehicle for as low as $20,500. You will also be able to lease the 500e for a down payment of $999 and monthly payments of $199 a month for 36 months.
The Fiat 500e has an EPA-certified range of 87 miles when it is fully charged, which Fiat claims is "best-in-class and better than all U.S.-market all-electric vehicles produced by high-volume manufacturers." It also has an estimated 108 MPGe. There will be 25 dealerships all across California that will sell the 500e, and each will offer 4 charging stations that 500e owners can use. The dealerships will also help customers find other charging points, as well as offer locations of other charging stations on the customer's route.
Fiat will offer its customers the "Fiat 500e Pass Program", which allows 500e owners to choose an alternative car to use for up to 12 days each year. The owners will be able to choose from select cars offered by Enterprise Holdings, including the Fiat 500s, the Dodge Dart, the Chrysler 200, or bigger vehicles like a minivan or a pickup truck. The Fiat 500e Pass Program is only available for the first 3 years after you purchase your 500e.
There is also a smartphone app available for 500e owners. The app is available for both the iPhone and Android phones. It will provide you with details like real-time vehicle status and charge management, and will also allow you to track energy use, locate charging stations, prep routes, set up alerts, and more. The 500e itself has a 111hp/83kW electric motor that is able to deliver 147 lbs-feet of torque and is powered by a 24 kWh lithium battery. It is able to be charged in under 4 hours with 240 volts. The Fiat 500e is expected to be a huge hit in California.
[via Car Scoops]