2013 Fiat 500e earns 108 MPGe rating from the EPA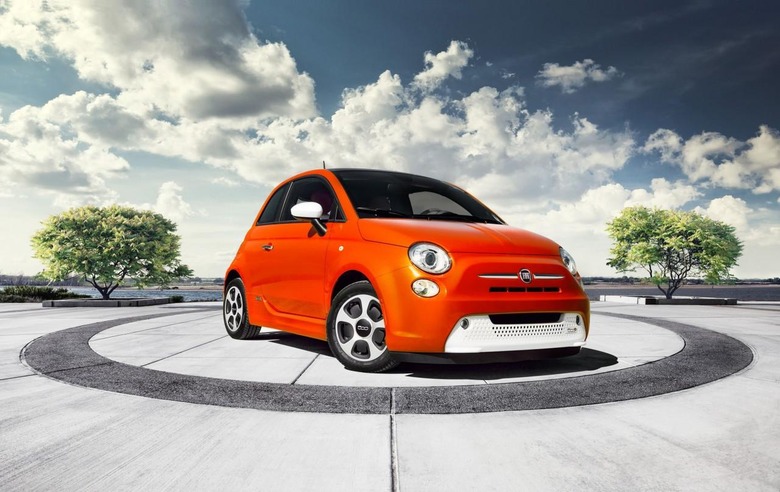 The Environmental Protection Agency has given the Fiat 500e the highest highway MPGe rating ever earned by an electric vehicle in the US – 108 MPGe. In addition, this snazzy little car is also estimated to get a range of 87 miles when completely charged, trumping all other electric vehicles in the US. The 500e will be arriving in California at FIAT Studios in Q2 of this year.
Because of its estimated range when fully charged, the Fiat 500e is now the best in its class according to the EPA. The estimated cost to "fuel" the car annually is a mere $500, with the vehicle using 29kWh over the course of 100 miles. This price is achieved by estimating the cost of electricity over the course of 15,000 miles of travel distance, using both a mixture of highway and city ratings.
Of course, the 500e is zero-emissions, and in addition, it received a 10 out of 10 score on two different EPA metrics that look at tailpipe emissions. The car is battery powered, and can be charged in under 4 hours with 240 volt. The powertrain is 111 horsepower/83kW. The body has been decked out with eight "exterior enhancements" that give it a 13-percent boost in the aerodynamics department.
FIAT North America's head Tim Kuniskis offered this statement. "The FIAT brand is about unique Italian style, fuel efficiency and great value. Now we have taken a page from our own playbook to change the expectations of what an electric vehicle can be. Our environmentally sexy Fiat 500e offers a design proposition like no other, while delivering unsurpassed MPGe and class-leading range making our 500e a serious contender in the market."